Class : -

Fresh clean Ginger
Published on Friday 20 November 2020 16:28
Fresh washed, dried and cleaned Ginger from India.
Size- 150gm+ and 200gm+
Packing- 10 kg box with pallets
17.5 tons per 40 ft container
No soil deposits, clean skin.

Indian Ginger has excellent flavour and aroma making it stand out from other origins of Ginger.
And we offer it at the most competitive prices in the market.


Country :
India
Share this ad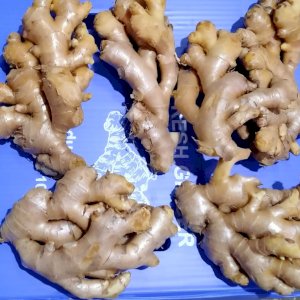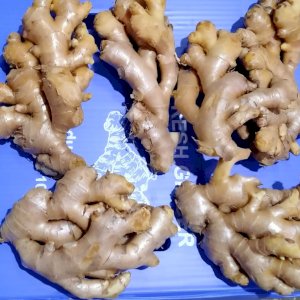 Fatal error: Uncaught Error: Call to a member function canSendMessageQuotas() on bool in /var/www/libertyprim.com/.tmp/templates_c/e972ca2c6dec65d4716ab0bc034295785aeafde7_0.file.index.tpl.cache.php:99 Stack trace: #0 /var/www/libertyprim.com/vendor/smarty/smarty/libs/sysplugins/smarty_template_resource_base.php(123): content_62826125a1f3e3_16052088(Object(Smarty_Internal_Template)) #1 /var/www/libertyprim.com/vendor/smarty/smarty/libs/sysplugins/smarty_template_compiled.php(114): Smarty_Template_Resource_Base->getRenderedTemplateCode(Object(Smarty_Internal_Template)) #2 /var/www/libertyprim.com/vendor/smarty/smarty/libs/sysplugins/smarty_internal_template.php(383): Smarty_Template_Compiled->render(Object(Smarty_Internal_Template)) #3 /var/www/libertyprim.com/.tmp/templates_c/eff20af4cad6acdb8a3daa49ce509ab95a8cc11d_0.file.index.tpl.cache.php(71): Smarty_Internal_Template->_subTemplateRender('/var/www/libert...', NULL, NULL, 9999, 3600, Array, 0, true) #4 /var/www/libertyprim.com/vendor/smarty/smarty/libs/sysplugins/smart in /var/www/libertyprim.com/.tmp/templates_c/e972ca2c6dec65d4716ab0bc034295785aeafde7_0.file.index.tpl.cache.php on line 99