Valencia oranges from sunshine Skala Laconia,
Published on Sunday 07 February 2021 21:14
Pre Order Valencia oranges from sunshine Skala Laconia, Greece. A land of sunshine all year from juicy sweet ORANGES. Oranges from Skala Laconia are definitely worth trying, because they are juicy, sweeter, firm and grown under bright sunshine in perfect soil conditions and most importantly in GMO-free zones.
We welcome working with international fruit markets, wholesalers, retailers for professional collaboration
We can deliver ex-works from olive groves or packaged in 15g telescopic crates.

WE DELIVER VALENCIA ORANGES IN Greek sizes from 3-7 ( 67-92mm)

✅ Work with us all year round
✅ HS CODE.: 0805.10 Oranges, Fresh |
✅ Availability 21T per week
✅ Varieties of oranges all year-round (Valencia, Merlin, Lane Late, Navelina)
✅ E-mail us for a quote and delivery time ... info@marinakosoranges.com

Origin :
Greece /
Share this ad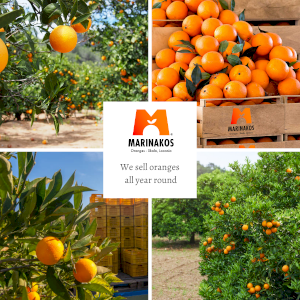 ---
published by
published by
MARINAKOS ORANGES...
Conventional Grower |
Greece
View phone
Send a message
See profile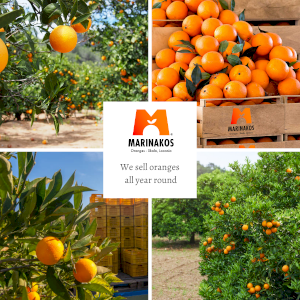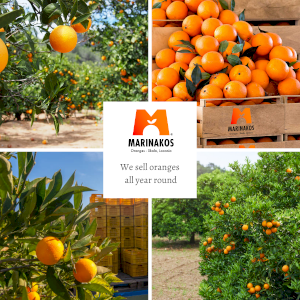 Your message has been sent