Class : Other Services

Solar Sun Dried Banana & Banana Snacks
Published on Sunday 15 August 2021 04:03
4 €
Sun/solar Dried Banana : Naturally processed from fresh selected matured/ripe Cavendish banana which produced a natural sweet and chewy soft thick texture with good Cavendish flavour & taste which no sugar added & free from preservatives nor additives.
The product can be used for direct consumption or further processed into making energy bars, cookies, cereal breakfasts, chocolate coating or bakery products even add into smoothies, desserts & salads. It has a great & wide uses in Bakery, Pastries & Food industries.
They are real nutritional concentrates. Their level of minerals is 4 to 5 times higher than fresh fruit with well rich of fibers as well carbohydrate for fast energy.

Banana Snacks : Process from the selected fresh matured-ripe also from our dried banana produced a delicious & crispy with banana natural taste & sweetness without added sugar, additives nor preservatives. Consider as a healthy snacks.

Country :
Malaysia Semenanjung Malaysia
Share this ad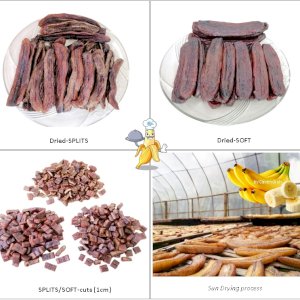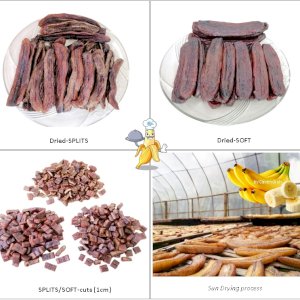 Fatal error: Uncaught Error: Call to a member function canSendMessageQuotas() on bool in /var/www/libertyprim.com/.tmp/templates_c/e972ca2c6dec65d4716ab0bc034295785aeafde7_0.file.index.tpl.cache.php:99 Stack trace: #0 /var/www/libertyprim.com/vendor/smarty/smarty/libs/sysplugins/smarty_template_resource_base.php(123): content_62f54c9c16a8d2_06289277(Object(Smarty_Internal_Template)) #1 /var/www/libertyprim.com/vendor/smarty/smarty/libs/sysplugins/smarty_template_compiled.php(114): Smarty_Template_Resource_Base->getRenderedTemplateCode(Object(Smarty_Internal_Template)) #2 /var/www/libertyprim.com/vendor/smarty/smarty/libs/sysplugins/smarty_internal_template.php(383): Smarty_Template_Compiled->render(Object(Smarty_Internal_Template)) #3 /var/www/libertyprim.com/.tmp/templates_c/eff20af4cad6acdb8a3daa49ce509ab95a8cc11d_0.file.index.tpl.cache.php(71): Smarty_Internal_Template->_subTemplateRender('/var/www/libert...', NULL, NULL, 9999, 3600, Array, 0, true) #4 /var/www/libertyprim.com/vendor/smarty/smarty/libs/sysplugins/smart in /var/www/libertyprim.com/.tmp/templates_c/e972ca2c6dec65d4716ab0bc034295785aeafde7_0.file.index.tpl.cache.php on line 99