Did you know?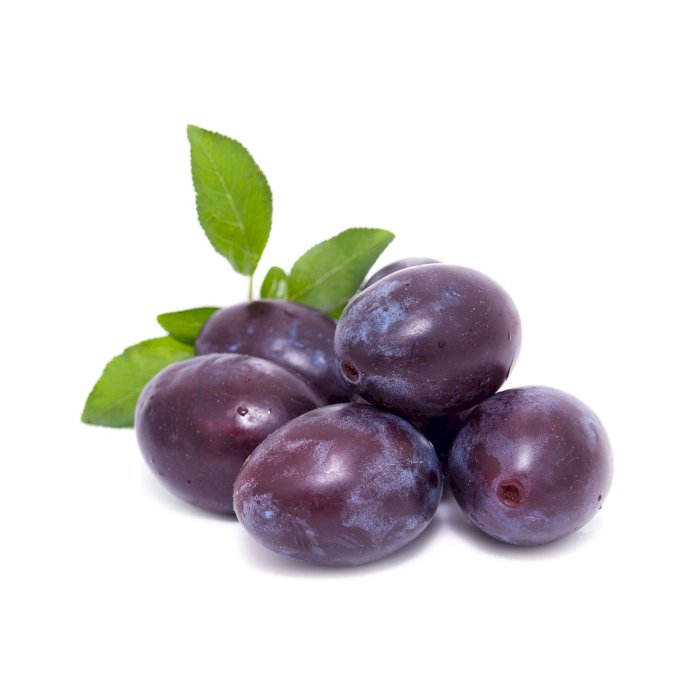 Plum - Fruits
Description
Belonging to the Rosaceae family, such as hawthorn or laurel of Portugal, plum is an edible pulp fruit that grows in Prunus Domestica. There are also hybrid varieties with an Asian species, Prunus Salicina.


Origins
The term plum comes from the Latin Pruna, neutral plural of prunum. The plum is native to Asia and would have reached the west by the Silk Road. The Egyptians, and later the Romans, already knew how to dry plums in the sun. In France, it is from the Renaissance that they finally find success, one of the varietys taking the name of Queen Claudia (Reine Claude Verte), in honor of the wife of King Francis I.


Characteristics
Plums are spherical and fleshy drupes of medium size, between 2 to 7 cm in diameter, of yellow, green or purple color, with a core containing an almond. Subspecies of the plum plant include the Quetsche, Queen Claudia or Mirabel variety. The most recent variety in our market is the Japanese plum which has a bigger caliber than the previous ones. The pulp is firm, juicy and of ranges from sweet to tart. The skin is smooth, with a natural waxy facade that adheres to the pulp. This fruit can be consumed fresh or used for jams, plum juice (that can also be fermented into plum wine) and salted dried plums as a snack.


Other facts
The crusaders were defeated in Syria, which was full of plums, therefore they would have brought this exotic fruit to Europe and the correlative expression "y aller pour des prunes" (Go for plums).
Production
World production of plums is dominated by China, Serbia, United States and Romania. France harvests, for fresh, unprocessed plums, 52,000 tons, which are produced in Midi-Pyrenees for 63% of them, in Provence-Alpes Côte-d'Azur for 12% and in Rhône-Alpes for 9%.
Seasonality of the product