The fruit and vegetable lexicon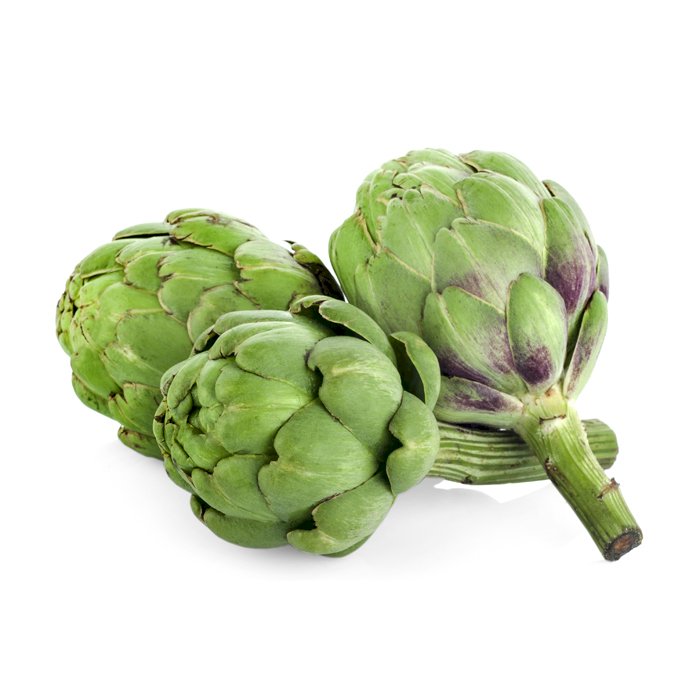 Artichoke - Vegetables
Description
The Artichoke, scientifically called Cynara Scolymus, is a thistle cultivated from a dicotyledonous plant of the Asteraceae family, belonging to the genus Cynara.


Origins
Native to North Africa, Ethiopia and Egypt.


Characteristics
In botany, the whole plant and its edible parts are considered as artichoke, and its inflorescence is known as a flower head or rather artichoke head.


Other Facts
Its crop occupies a total area of almost 9,500 hectares worldwide, 10% less in five years. From historical texts, this plant is frequently named by Arab and Andalusian agronomists of the Middle Ages, in particular by Ibn Al-Awwâm. Its cultivation is also mentioned in the fifteenth century in northern Italy. This thistle flower, improved by the Arabs, was brought from Naples to Florence in 1466 by Filippo Strozzi, a Florentine banker, very well known in his region. Later, the artichoke appeared in the region of Avignon in 1532, from where it was moved to Languedoc and Finisterre.


Production
Its main global producers are: Italy, Spain, Egypt, Argentina, Peru, Algeria, China, Morocco, France and the United States. World production of artichokes is almost 1.3 million tons per year. Almost 60% of it is supplied by the European Union, concentrated in the Mediterranean countries. Italy (Apulia, Sicily and Sardinia) and Spain (Murcia, Valencia and Andalusia) are the two major potential producers globally. In France, 80% of the national production comes from Brittany. The food processing industry uses 8% of production and, as fresh product, French consumption reaches 800 grams per person per year. The Finisterre region accounts for only over half of the national production.
Seasonality of the product