The fruit and vegetable lexicon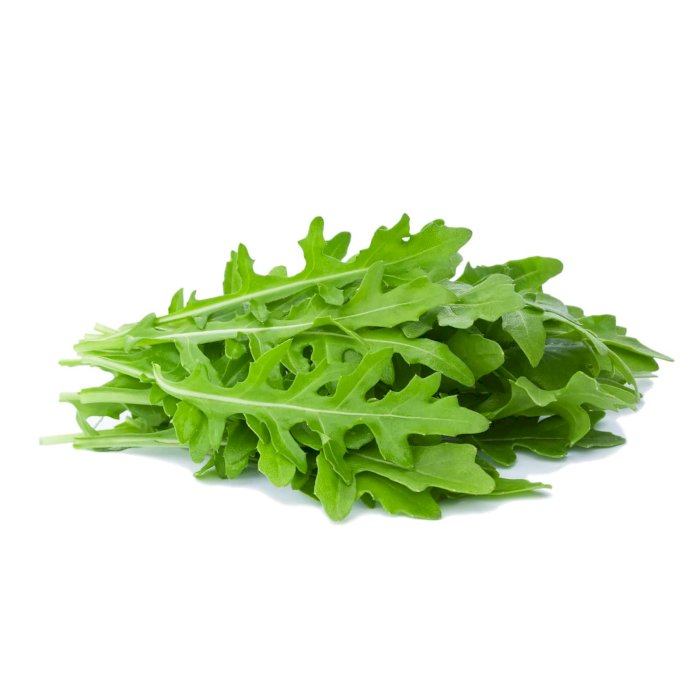 Arugula - Salads And Sprouts
Description
Of scientific name Eruca Vesicaria Sativa, the Arugula is an annual plant of the family Brassicaceae, cultivated as a salad. It belongs to the same botanical family as mustard, cabbage, watercress, radish or turnip.


Origins
Coming from the Mediterranean basin, the arugula plants spread rapidly towards the east, to India. Consumed since ancient times, they are very present in the south of France and in Italy. They are now on the tables in both North Africa and North America. Its name comes from the Italian Rochetta, wild lettuce with long, narrow leaves.


Characteristics
Eruca Vesicaria Sativa is an annual plant that has the particularity, at any time of the year, of closing a growth cycle in a few months. It develops a basal rosette of leaves that rises quite quickly on the stem if not cut. In this case, its stems are erect and branched if the soil is rich. Its leaves are elongated, multilobulated and dark green. The flowering of arugula resembles a massif of wild flowers. They are the most commonly consumed leaves. They have a strong, very pleasant flavor, sometimes like roasted chicken or hazelnut pepper.


Other facts
In the Bay of Naples it is used for the manufacture of alcohol and in Egypt it is often consumed at breakfast in a bean stew.
Production
In India, the world's largest producer, its seeds produce cooking and industrial oil, particularly for the manufacture of soaps and lubricants. In Europe, the main producer countries are Spain, Italy, France, Germany, the Netherlands and Belgium.
Seasonality of the product