Did you know?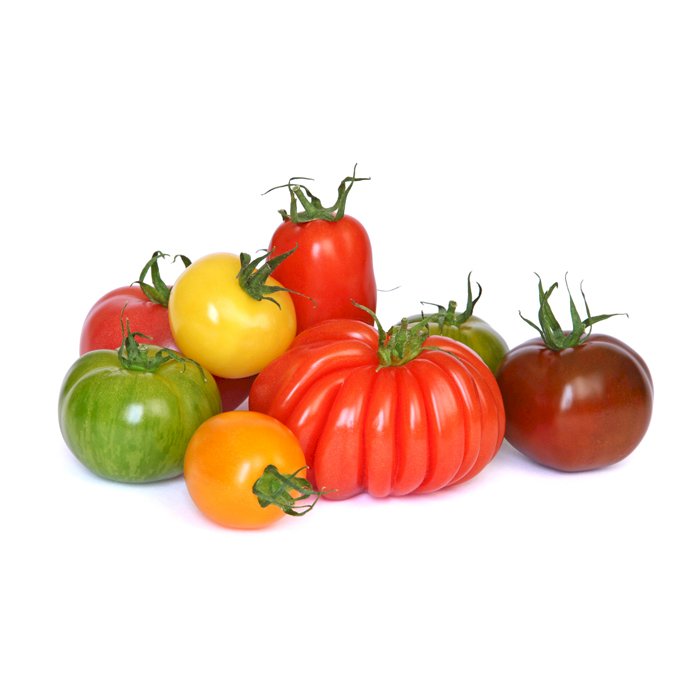 Tomato - Vegetables
Description
The tomato is a species of herbaceous plants of the family of Solanaceae, it bears the scientific name of Solanum Lycopersicum. The term designates both the plant and the fruit.


Origins
This fruit is native to northwestern South America.


Characteristics
An essential element of both Mediterranean cuisine and world cuisine, tomatoes are eaten as a vegetable, either raw or cooked. It is an annual herbaceous plant of rampant size, with branched stems. Its fruit is a fleshy pericarp berry, with very numerous seeds, offering a great variety of proportion, shape and color. Its size ranges from a few grams, such as grape tomato or cherry, up to almost two kilograms. Its shape is spherical, but it can also be flattened or pear-shaped and its surface smooth or ribbed. They also exist in the form of a heart or a pear. Its colour, initially green, turns red when ripe, but some varieties offer white, yellow, black, blue and even violet tints.


Other facts
Tomato has led to the development of the largest processing industry for the manufacture of canned food, juice, concentrate, sauce or ketchup.
Production
It is cultivated in open fields or under shelter in almost all latitudes, on an area of approximately three million hectares in the world. The world production of tomatoes is currently 180 million tons, 28% more than ten years ago. The biggest producer of this fruit is China, with an annual harvest of 60 million. It is followed by India with 18.5 million, the United States with 13 million, Turkey with 12 million and Egypt with 8 million tons per year. In France, the annual production of tomatoes is now estimated at 550,000 tons.
Seasonality of the product