The fruit and vegetable lexicon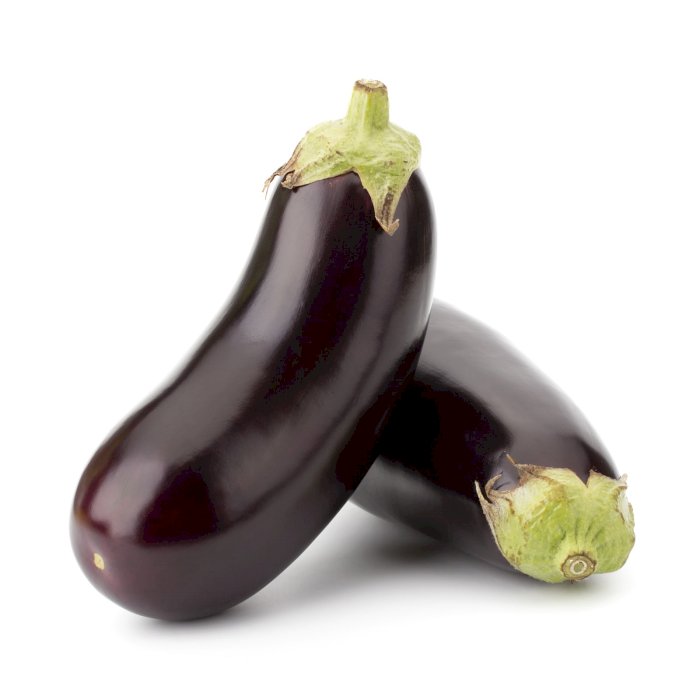 Eggplant - Vegetables
Description
Native to Asia, the eggplant (also called aubergine) or Solanum melongena, is a species of dicotyledonous plants of the solanaceae family.


Origins
This species has been cultivated in Asia since prehistoric times.


Characteristics
They are annual herbaceous plants, widely cultivated for large plantations or as greenhouse or orchard plants, due to their edible fruits. Its name also refers to its fruit. According to botany, the size of the eggplant rises, thick, from 50 cm. to 2 meters high, depending on the climate. Its flowers, white or purple, are found in the axils of the leaves. The fruits are berries that can be found in various forms, whether ovoid, pyriform, spherical, cylindrical or very elongated, and of a color that varies from ivory white to almost purple black. The great Listada de Gandia, is an eggplant variety of dark purple color, with cream-colored lines and dots.


Other Facts
The antioxidant properties of the purple eggplant are the highest and of great richness in polyphenolic content.


Production
China and India currently represent the 85% of the global eggplant production. Since the beginning of the 21st century, production in China has experienced a high growth so the Chinese (and the Taiwanese) have industrialized the production of plants grafted into the greenhouse, on the soil. China has remained to be the world's leading producer for 35 years, next to the following countries in terms of production volume: India, Iran, Egypt, Turkey, Indonesia, Iraq and Japan. In Europe, the most important producers are Italy, Spain and Greece. In France, the cultivation of eggplants takes place mainly in the valleys of Rhône and Garonne, with a production of almost 25 tons per hectare. The French consume about 1.2 kg. per family per year.
Seasonality of the product