Did you know?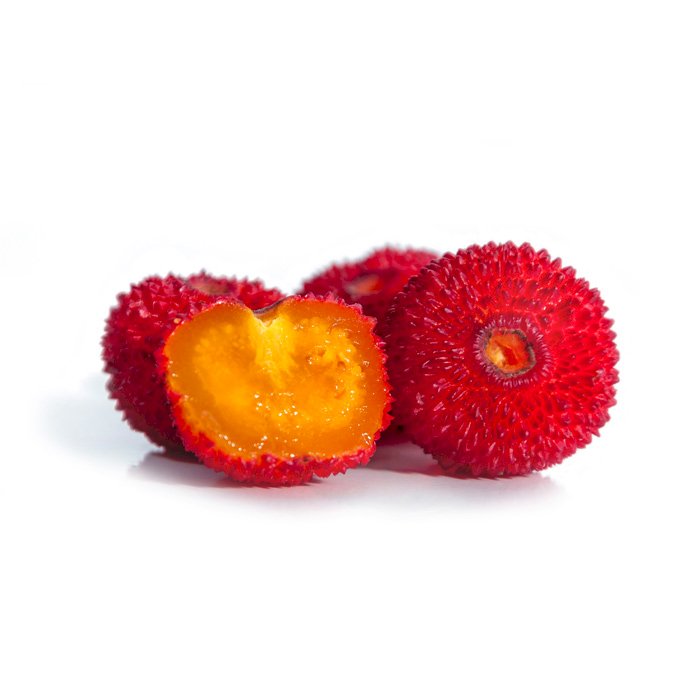 Strawberry Tree Fruit - Fruits
Description
Arbutus Unedo, or Strawberry Tree, is a fairly wide shrub with a rounded shape, which gives small red fruits when ripe. According to different regions it is known as albocera, alborsos, arbocera, strawberry tree, madrollo, common madroño, among others.


Origins
It is native to the Mediterranean, but is also a popular ornamental plant throughout the United States' Northwest. The Romans called this tree Arbutus Unedo and wove the branches together to make funeral biers. In Greece it was called Andrachne, commonly knwon as the Greek strawberry tree.


Characteristics
The fruits are edible soft-tasting berries, about 2 cm in diameter, of bright red colour when ripe, containing numerous seeds and of sweet taste when reddish. It matures in about 12 months, in autumn, at the same time as the next flowering. They have a high content of sugars, and antioxidant vitamins such as vitamin C, beta-carotene, niacin, tocopherols, and organic acids that are precursors to omega-3 and omega-6 fatty acids. Used mostly for cooking as jam, marmalades, yogurt and liquor.


Other facts
In Corsica, strawberry tree wine is made by allowing the crushed berries to ferment in water. And by the distillation of this wine, a powerful brandy is obtained.
Production
Cultivated in temperate Asia and southern Europe. This variety is also common in the Mediterranean, especially in Turkey, Lebanon, Cyprus and all North African countries. In France, it is essentially a wild plant.
Seasonality of the product