Did you know?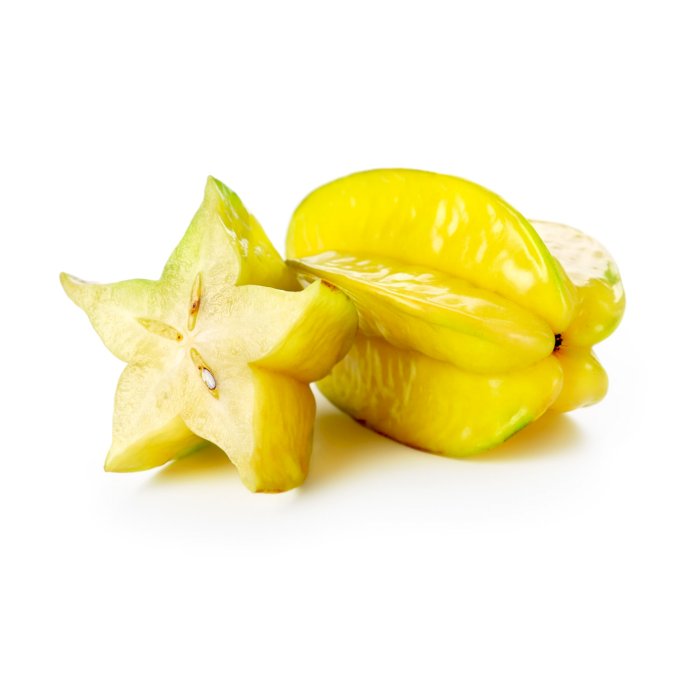 Carom - Exotic Fruits
Description
The carambola, of scientific name Averrhoa Carambola, is the fruit of the tropical carambola that belongs to the family Oxalidacea. It is also known as star fruit and five-corner.


Origins
It is a tropical tree of Asian origin, native to Indonesia, India and Sri Lanka. In Malaysia, its fruit is called Balimbing, in India, apple of Goa and in China, Yangtao.


Characteristics
It does not produce a seasonal fruit, as it is possible to produce 3 to 5 harvests a year. The fruits can be harvested 45 to 90 days after the flowering, that is, the period in which the flower is fully open and functional. They can bear their first fruits at their 5th year. The yield of this tree is exceptional as its harvest can reach 50 to 300 kg per year. It requires less sun exposure than other tropical fruit trees and can resist very light frosts. It enjoys the dry season climates, but needs a lot of water during its growing period. Its fruit surprises with its particular shape and waxy-looking skin. Cut transversely, it has a section that resembles a five-pointed star. Yellow, firm and crunchy, the carambola has a surprising fresh and acidic flavor.


Other facts
In Southeast Asia, these are commonly used to clean metallic objects and remove tenacious stains such as blood. That's because carambola juice is rich in oxalic acid.
Production
Carambola thrives in all hot and humid tropical climates. But it is also grown in Thailand, South America, Australia, the United States, Brazil and Israel.
Seasonality of the product