Did you know?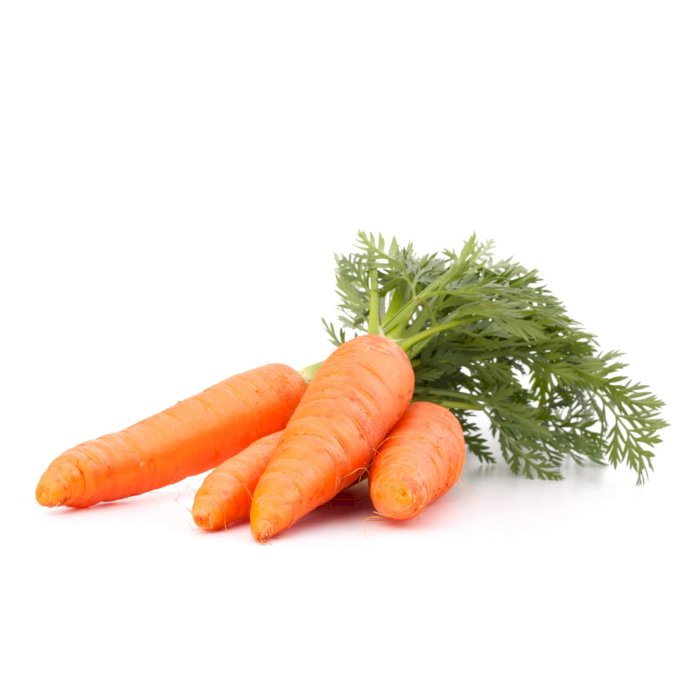 Carrot - Vegetables
Description
The Carrot, of scientific name Daucus Carota, is a biannual herbaceous plant belonging to the family of the Apiaceae.


Origins
The Romans called it Pastinaca, a term used today for the Pastinaca vegetable (also known as Parsnip), or Carota derived from the Greek karoton. A millennium later, around 1100 AD, yellow and violet varieties were cultivated in Spain, reported by the Arabs of Syria and Iran. Two centuries later, the violet carrot was grown in Italy and, seasoned with honey is consumed as a dessert. It was not until the Renaissance that white, yellow, violet and orange carrots began to spread throughout Europe.


Characteristics
It is grown for its fleshy and edible pivoting root, so it can be harvested the first year. If the carrot is left on the ground, it will use the reserves of its roots in the second year to produce flowers, fruits and seeds. It is typically orange, with a crunchy texture. Its orange color is due to the presence of carotene, including beta-carotene or pro-vitamin A. Carrots have a higher carbohydrate content than other vegetables. Being a root, it absorbs nutrients and assimilates them in the form of sugars. They can be consumed both raw and cooked, either in soups, stews or purée.


Other facts
The carrot represents, after the potato, the main vegetable-root cultivated in the world.
Production
The production of the 500 varieties of carrots grown in the world is estimated at 36 million tons per year. This production is dominated by China, which harvests more than half, that is 17 Mt. They are followed by Russia with a production of 1.6 million tonnes and the United States with 1.3 million tons. Europe produces 6 million tons per year.
Seasonality of the product