Did you know?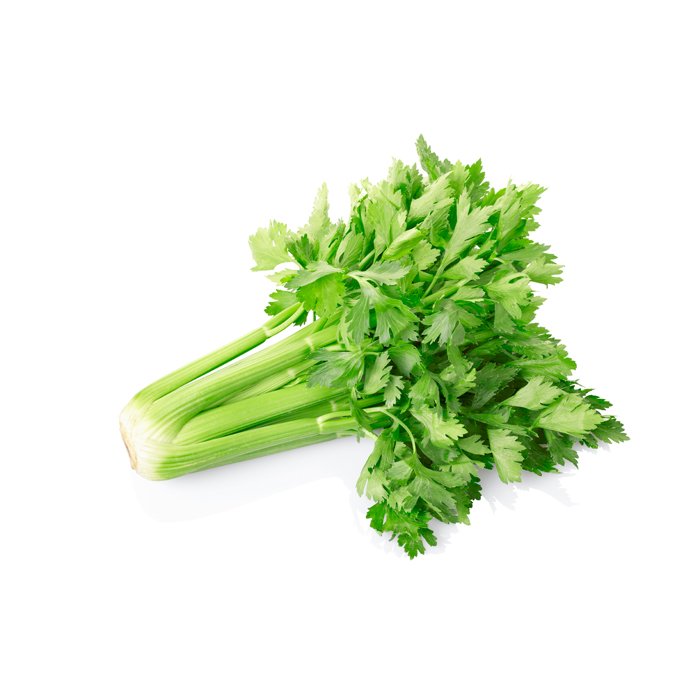 Celery - Vegetables
Description
Celery is a biennial herbaceous plant that belongs to the family Apiaceae. The Apium graveolens is grown not only as a vegetable because of its leaves, but also because of its tuberous root, which is consumed as a legume.


Origins
The common ancestor of celery comes from the Mediterranean basin, more precisely from the salt marshes bordering the Mediterranean. In antiquity, the plant was known as Selenon or plant of the moon, being Selene then the Greek goddess of this star.


Characteristics
Today three main varieties are grown. Apium graveolens var. graveolens, the Apium graveolens var. rapaceum or celeriac, and Apium graveolens var secalinum, the leaf Celery or Chinese celery. Celery is very low in calories, between 12 and 20 kilocalories per 100 grams, and according to some authors, it is even considered a vegetable with negative calories, its digestion consumes more calories than the food eaten.


Other facts
The nutritional properties of celery are very well known for its medicinal attributes. The leaves and roots are depurative, diuretic, for the stomach and toning. A daily dose of celery can potentially prevent dementia by stimulating brain blood flow. And it is also considered an aphrodisiac plant.
Production
Its production in Europe is estimated at 330,000 tons. France's production is 14,000 tons, distributed as follows: Languedoc-Roussillon harvests 22%, Provence-Alpes Côte d'Azur 16% and the Rhône-Alpes region 11%. European production of celery is around 420,000 tons, of which our country harvests 52,000. Production is dominated by Brittany (22%), Champagne Ardenne (17%) and Pays de la Loire (14%). Consumption in France of fresh celery per person per year is currently estimated at 600g.
Seasonality of the product
Grades
Céleri Rave 800 à 1500 G
Gros (> à  800g)
Moyen (500 à 800g)
Petit (150 à 500g)