Did you know?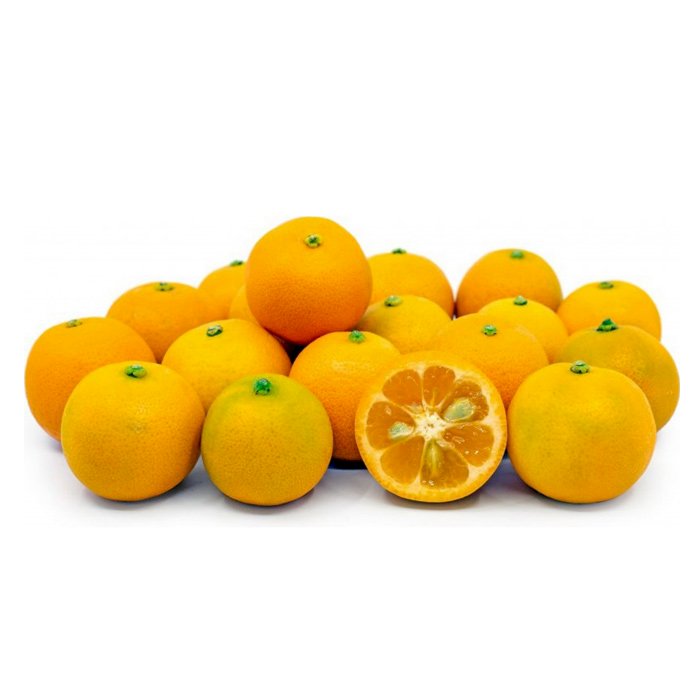 Calamansi Lime - Citrus
Description
Of scientific name Citrus Madurensis, the Calamondin, also called Calamansi or Philippine lime, is a shrub of the family of Rutaceae.


Origins
It's native to Southeast Asia.


Characteristics
Calamondín is a small citrus fruit tree surprising both for its fragrance and for the abundance of its fruiting. In winter it carries calamondin oranges that remain hung on the branches for a long time. Bushy shrub, hybrid of the kumquat Fortunella Margarita and the mandarin tree Citrus Reticulata. The peel of the fruit, slightly thick, has a sweet taste and a subtle aroma of bitter orange. The pulp, juicy, bitter and sour, contains numerous seeds. Like all citrus fruits, calamondín contains an oil that is extracted by distillation or by pressure. It can be planted in the soil in all regions where the temperature does not drop below -5 C. These are harvested when ripe in the northern hemisphere, when they have a beautiful bright orange color.


Other facts
Often presented as the ideal citrus tree for indoors, the Calamondín orange has the unique particularity of offering simultaneous flowering and fruiting. It is possible to observe in this bush at the same time its flowers and fruits.
Production
Calamondin is more often harvested in Asia when unripe and green due to its abundant juice, thus becoming a very popular and highly appreciated fruit by Asians. It is mainly cultivated in the Philippines, Malaysia, China and Indonesia, but it can now be found in Mexico, Costa Rica, Honduras and Panama.
Seasonality of the product