Did you know?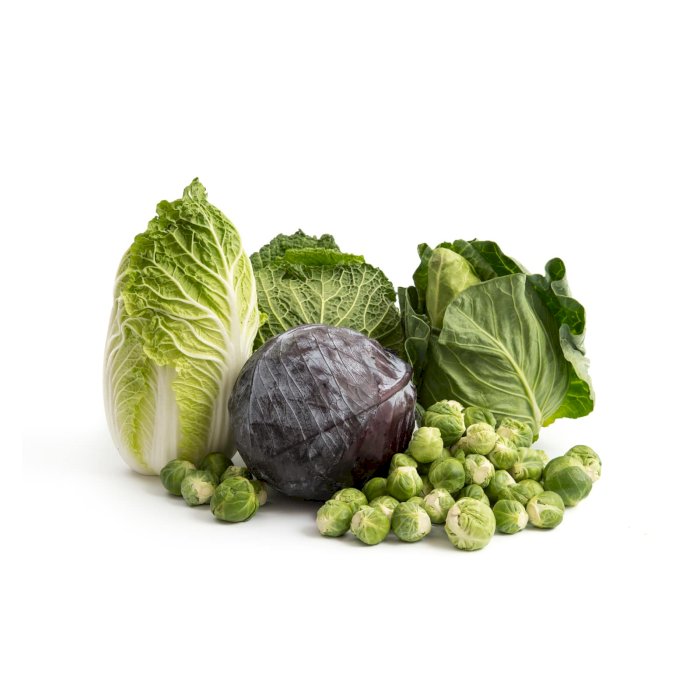 Cabbage - Vegetables
Description
As part of the Brassicaceae family, cabbage, from the Brassica oleracea species, are often edible vegetables, whose leaves are not the only ones that are consumed, but also the fleshy inflorescence, in the case of cauliflower, or the thickened stem, in the case of kohlrabi.


Origins
Its crop as a vegetable dates back to very ancient times, where it was selected among the wild species that appeared in western and southern Europe. Wild cabbage, or cliff cabbage, is the ancestor of all cultivated cabbage, still present in some dunes and coastal cliffs of the Atlantic, as in France, Spain and the south of the United Kingdom. Two types of cabbages are usually grown. The early varieties that are grown for consumption when they are fresh mature in 50 days, producing small buds that are not well maintained. Late varieties mature in 80 days, and produce a larger head of cabbage, which can weigh up to 7 kg. Thanks to the health benefits it provides, overall consumption is expected to increase.


Characteristics
The vast majority of the cabbages have super-hydrophobic leaves, giving them self-cleaning capabilities, similar to those of the lotus leaf. The most common species, cabbage (Brassica oleracea), is a biennial plant whose leaves can form a compact head. Cabbage is a voluminous, dense and highly nutritious vegetable, with the exception of Brussels sprouts, since they are a smaller variety. It is one of the crops with the highest yield, it can provide up to 160 tons per hectare.


Other Facts
Given its important nitrogen requirements, this vegetable is known to weaken the soil on which it is grown.


Production
At the present 90 million tons are produced each year worldwide, in an area of 4.5 million hectares. Asia, with 3.6 million hectares of crops between China and India, leads as a producer of this vegetable, since most of its consumers are vegetarians. Then it is followed by Europe, which devotes 450,000 hectares of crops, Africa, Latin America, North America and the Middle East. The most produced species are white cabbage, in an area of 1.8 million ha, Chinese cabbage in 1.5 million ha, cauliflower in 970,000 ha, and finally broccoli in 300,000 ha. In France, 26,000 hectares are cultivated, corresponding to 9 per cent of the plant area. 2/3 of this area is dedicated to cauliflower, 9% to broccoli, 3% to cabbage, 3% to Brussels sprouts and 20% to kale. Brittany accounts for 66% of these areas, the main crops being cauliflower and broccoli.
Seasonality of the product
Previous
Next