The fruit and vegetable lexicon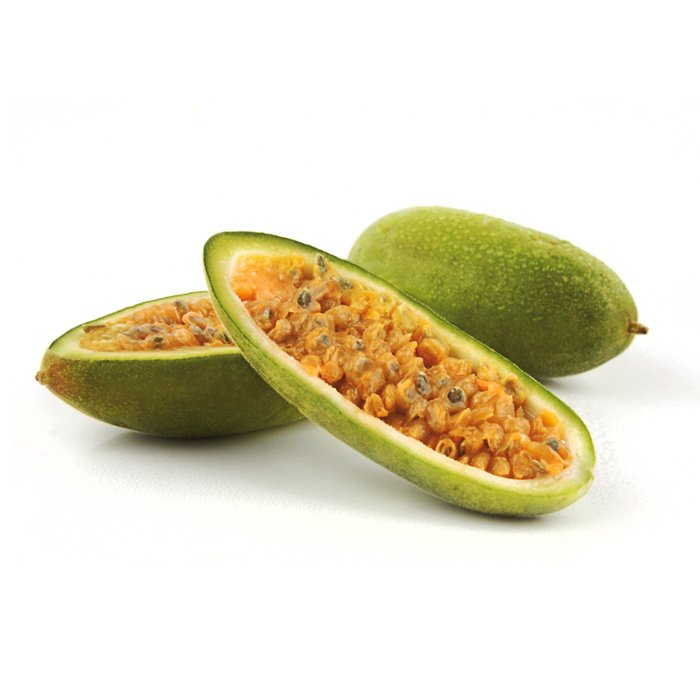 Banana Passionfruit - Exotic Fruits
Description
The Curuba, also known as Banana Passionfruit, is an exotic fruit of the family Passifloraceae, and belongs to the subgenus of the Tacsonia.


Origins
The Curuba is native to the tropical zones of South America where it grows in height, between 2000 and 3500 meters of altitude in the south of the Andes. Some of the countries of origin include Peru, Chile, Ecuador, Bolivia and Colombia.


Characteristics
Curuba produces an elongated fruit with a weight of 50 to 150 g, whose pulp is yellow, very aqueous, acidic, but very perfumed, and used to make juices and nectars appreciated by the Colombians. The fruits have a soft skin, measure about 10 cm long by 3, 5-4 cm in diameter, are yellow when ripe but remain slightly pubescent.


Other facts
It is called Banana Passionfruit in some English-speaking countries, Tumbo in Peru and Bolivia. In Colombia it is called Tacso, and in the Portuguese-speaking countries, Maracuja Banana.
Production
It is cultivated mainly in its regions of origin, that is, in South America. It is found in Colombia, Brazil, Ecuador, Bolivia, Peru and Chile. It can grow up to an altitude of 3500 meters, or more if the climate is favorable, as on the Peruvian shores of Lake Titicaca (3812 m.). The plant is also grown in Madeira and the United States, where it is used as a decorative climber as it can be a 10m radius plant sphere. It was introduced in California and Hawaii (2003), where it is among the invasive plants.
Seasonality of the product