Did you know?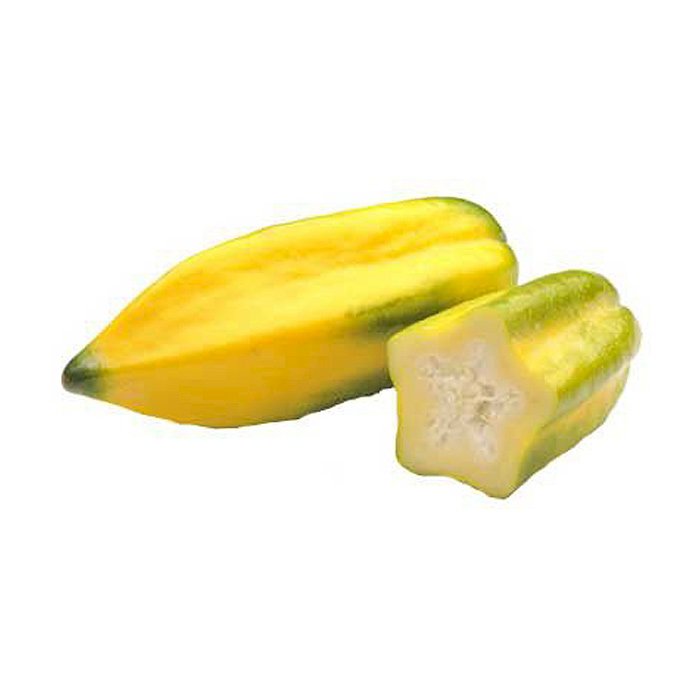 Babaco Fruit - Exotic Fruits
Description
The Babaco bears the scientific name of Vasconcellea x Heilbornii and belongs to the family of the Caricaceae. Due to the pentagonal section of its fruit, the bush is also called Carica Pentagona.


Origins
This species of fruit tree is native to the Ecuadorian Andes and arises from the natural crossing between the mountain Papaya Vasconcellea Pubescens and the species Vasconcellea Stipulata. It was already cultivated in Ecuador during the pre-Columbian period.


Characteristics
Babaco is a subtropical species in the form of a semi-woody shrub. The fruits ripen after a period of eight to ten months, but are harvested from the tree before ripening, as they continue to ripen after the harvest. When the fruit is green, it exudes a latex that contains a proteolytic activity similar to papaya. It is a seedless berry, up to 30 cm long and 15 cm wide. Its skin is yellow when ripe and contains a cream yellow pulp. In the tasting, its unique flavor is similar to pineapple, papaya, lemon, strawberry and kiwi.


Other facts
Withstands cold temperatures but no frost. It has been possible to carry out plantations in California, the United Kingdom, Guernsey, Calabria or Sicily. It is an easily exploitable shrub under greenhouse.
Production
Thanks to its high production yields, this fruit has aroused great commercial interest, especially in Ecuador, where it comes from, and in New Zealand, where it has been replanted. Babaco is grown on a large scale in these two countries. The fruit is appreciated for its characteristic aroma and considered as a potential source of proteolytic enzymes. Indeed, the extraction and purification of enzymes from the latex of green fruits could be a new way of valuing Babaco.
Seasonality of the product