Did you know?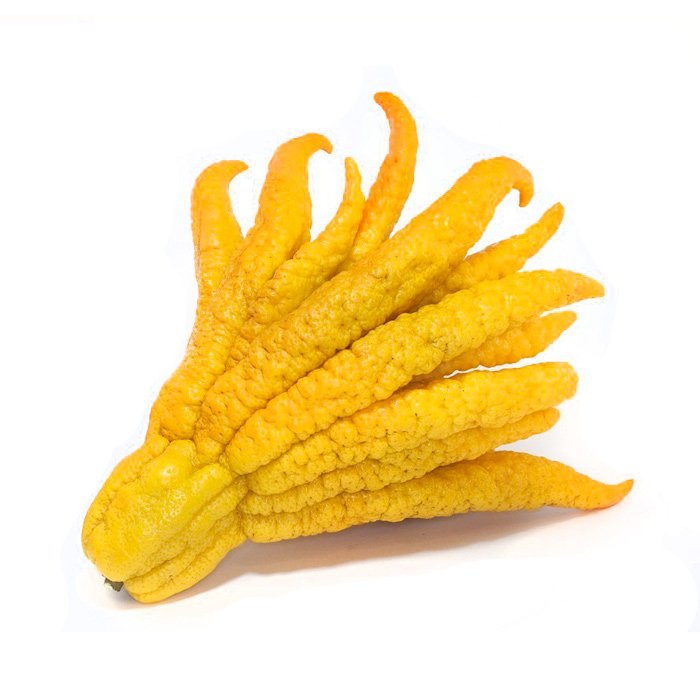 Buddha's Hand - Citrus
Description
Buddha's hand citrus, of scientific name Citrus Medica Digitata or Sarcodactylis, is a spectacular variety of the Citron, no doubt created by spontaneous mutation in the Citrus. Also called fingered citron.


Origins
It comes from China and northeast India.


Characteristics
Buddha's hand is a shrub of the Rutaceae family with long, spiny, slow-growing branches. Cultivated for its spectacular fruits, this citrus blooms in abundance, in March-April, and again, more sporadically, in September. Not very vigorous, it develops in a bush or in a small spiny tree of irregular size and in spring produces clusters of flowers usually white but sometimes purple, perfumed with the soft and sweet fragrance of neroli, characteristic of the Citrus. These quickly transform into strange fruits that make you think of the fingers of a hand in Buddhist encoded positions. These fruits can weigh up to 1 kg and measure more than 20 cm in length. More than its pulp, sometimes non-existent, it is the peel of these fruits that is highly appreciated because of the exceptional perfume it gives off.


Other facts
In Asia, this fruit is used as a lucky charm, or to perfume both homes and clothing. The great chefs also incorporated it into their cuisine.
Production
Buddha's Hand is harvested in the Northern Hemisphere in November, when its concentration in essential oils is at its peak. As the tree is sensitive to frost and intense heat, it grows best in inland valleys such as Southern California.
Seasonality of the product