Did you know?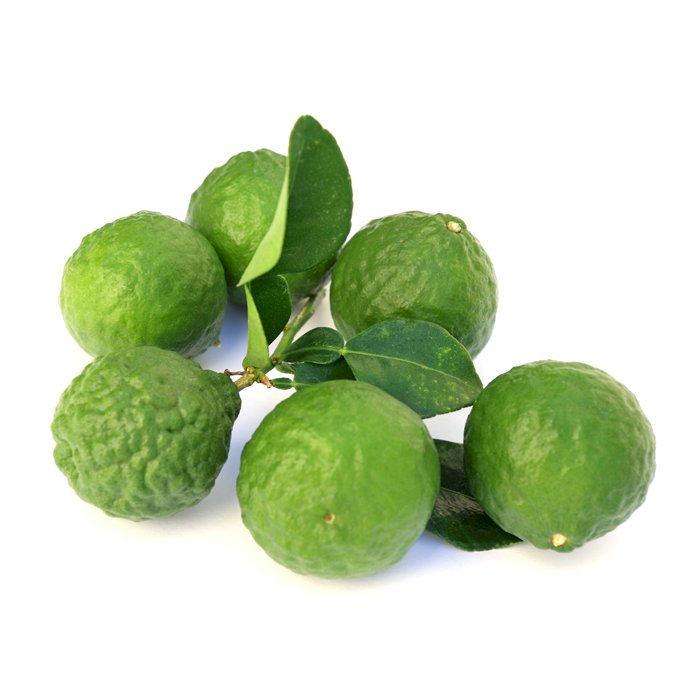 Combava - Citrus
Description
The Kaffir lime is the vernacular name of the Citrus Hystrix that designates both the tree and the fruit, a citrus of the subgenus Papeda. It is also called makrut lime, thai lime and mauritius papeda.


Origins
It is native to tropical Southeast Asia and at the end of the 18th century, it was Pierre Poivre who introduced it to the Indian Ocean, the Île Maurice and La Réunion. In 1824, it appears in the catalogue of the botanical garden of Montpellier where Agustín de Candolle gives it the name of Mauritius Papeda.


Characteristics
This tree is small and prickly, hence its name Hystrix. It looks a bit like the lime and bergamot orange, but its flavor is very different. The fruit and leaf produce an essential oil whose scent reminds of lemongrass. This oil consists mainly of monoterpenes, beta-pinenes, limonenes, terpinenes, cineoles and, finally, citroneloles from which it obtains its powerful perfume. Since 2017, academic publications have multiplied on their antioxidant, antidiabetic and hepatoprotective capacities. The fruit is green, and ripens to yellow, distinguished by its bumpy exterior and its small size, and it's very popular in the asian cuisine.


Other facts
Kaffir Lime is not a domesticated plant, but a cultivated wild plant from which there are natural hybrids.
Production
The fruit is distributed fresh and the peel dry. The leaves are sent fresh, frozen or dried, and sometimes even powdered. Thailand, India, Indonesia and Malaysia are the main producer countries of Kaffir Lime. They export fruits and leaves. The essential oil is produced in Java and Madagascar by steam extraction. With its harvest in l'île de La Réunion, France is also a producer of this exceptional fruit-seasoning.
Seasonality of the product