Did you know?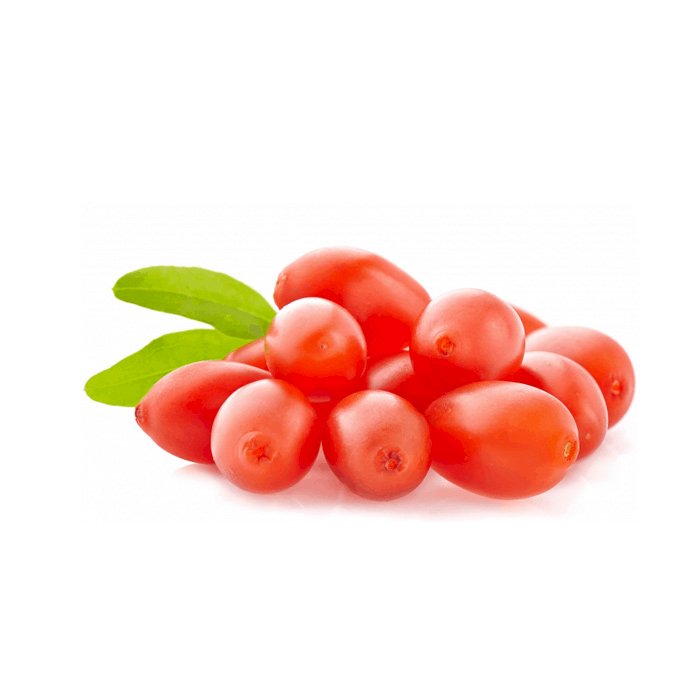 Wolfberry - Berries
Description
Belonging to the family of solanaceae, it is a perennial plant that also bears the names of Licyum barbarum, or Lycium chinense. Its fruit is also known as Goji or Goji berry and in Chinese, Gou Qi Zi.


Origins
It's native of Tibet and China, specifically the Ningxia Hui Autonomous Region and Xinjiang Autonomous Region. Lycium comes from the Greek Lukion, name given to a thorny shrub of Lycia, a region of Asia Minor where these plants have also appeared spontaneously. The western name goji was invented in 1973 by Bradley Dobos, an ethnobotanist at the Tanaduk Botanical Research Institute. It was from 1980 that the term was widely extended.


Characteristics
Lycium barbarum is a woody and perennial plant that can rise up to 4 meters tall. Small clusters of 3 to 5 violet flowers appear between June and September. However, some fruits already appear ripe in that period. They are ovoid shaped berries and offer to the eye a red-orange color. Their flavor is a mixture of cherry, date and raspberry. The goji seed is flat, beige in colour, and as many as twenty of them can be found by the fruit. It is very popular in the asian cuisuine, and as a commercial product is blended as an ingredient for healthy snack foods and suplements such as granola bars, yogurts, juices, among others.


Other facts
In the Ningxia Autonomous Region in northwestern China, goji berry is used to produce both vinegar and alcoholic gouqi liqueur, obtained by maceration of fruit into alcohol.
Production
World production of wolfberries is highly concentrated in China. Moreover, 80% of these berries are harvested in Ningxia province alone. There are also crops in Inner Mongolia and Tibet, more generally towards the west of the Himalayas. Annual wolfberry production is 60,000 tons. It is rising sharply to meet growing demand. In our country, its production is being developed in the Pyrenees.
Seasonality of the product