Did you know?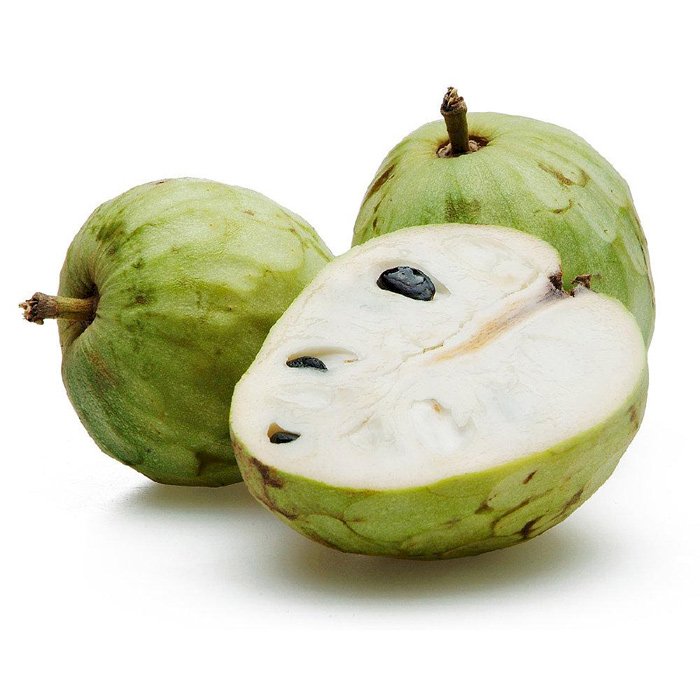 Custard Apple - Exotic Fruits
Description
The Cherimoya, also called Anone, is the fruit of the Annona Cherimola tree. In Latin America it can be named Chirimoya or Chirimuya. It belongs to the family of the Anunciaceas.


Origins
It is an altitude tropical tree that comes from the Peruvian Andes and the mountains of Ecuador, where it grows naturally, but some historians also include the Andean regions of Chile and Colombia. Its name comes from the word quechua chirimuya, which means seed of the cold.


Characteristics
Fleshy fruit, with a diameter of a tennis ball and the shape of a large heart covered by a velvety green peel. It takes 5 to 8 months to mature. It goes from green to almost black. It contains small seeds that can germinate despite the cold, and a white melting pulp, tasty, reminiscent to a vanilla whipped cream mixed with pineapple and strawberries. It is a climateric fruit, that is, it can be picked before maturing to be kept in cold storage before being exhibited at the market stalls where it will finish maturing.


Other facts
The American writer Mark Twain (1835-1910) considered the Cherimoya to be the best fruit in the world.
Production
The cultivation of cherimoya is concentrated in the tropical and subtropical climate zones, including the Mediterranean basin. This fruit is produced in its region of origin in Chile, Peru, Argentina, Colombia, Bolivia, Ecuador, Mexico and Brazil. But it is Spain that leads the world production ahead of Israel and Italy. Cherimoya is also grown in Lebanon, Central Africa, Thailand, Indonesia, Australia and New Zealand.
Seasonality of the product