Did you know?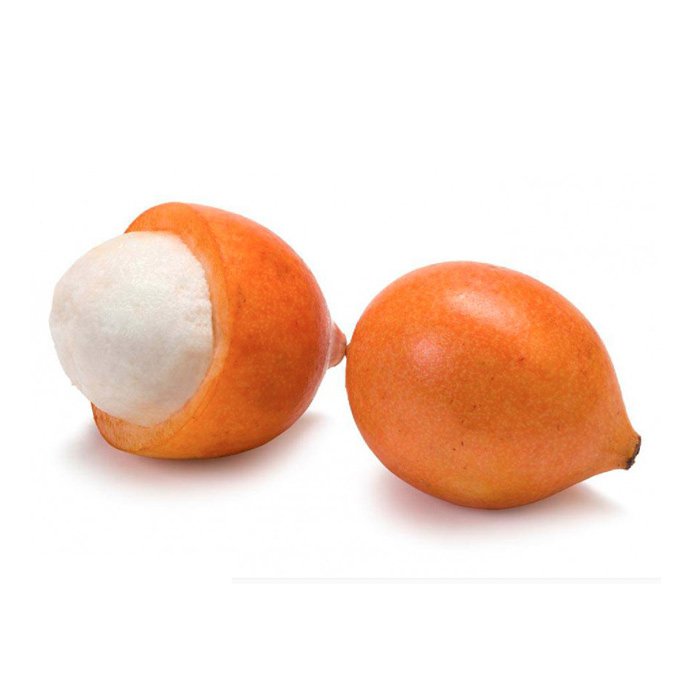 Achacha - Exotic Fruits
Description
The Achacha, of scientific name Garcinia Humilis, is a small tree belonging to the family of the Clusiaceae. Its name also designates the fruit.


Origins
This fruit is scarcely known in Europe, however, it has been cultivated for centuries in domestic gardens in the tropical lowlands of the Amazon basin, particularly in Bolivia. In the French Antilles, it is named Bois-l'onguent and in Bolivia called Achachairú, a term that means honey kiss in the Guaraní language.


Characteristics
The fruit is an ellipsoid berry 6 cm long and 4 cm in diameter, smooth, containing within a white pulp one or more brown seeds. The Achacha does not ripen after harvesting, and is therefore a non-climatic fruit, such as pineapple, cherry and orange. Let's keep in mind that a climateric fruit such as mango, peach or banana, continues to ripen after harvest. The fruit has a sorbet texture and causes a unique flavor sensation reminiscent of the flavors of mangosteen, longan, rambutan and litchi. It is eaten fresh but is also used for ice cream, soft drinks and desserts.


Other facts
Achacha skin contains hydroxycitrate acid used in diets. Simply remove it and mix it and then let it infuse into a large glass of water overnight to get a refreshing and slimming drink in the morning.
Production
The first marketing of this fruit in Europe was very recent as it dates from 2014. Achacha production remains concentrated in its regions of origin, the Small and Large Antilles, Bolivia, Guyana and, more generally, northern South America. However, the Australian region of Queensland, already known for its mango and melon crops, has just welcomed new crops of this exotic fruit in the district of Burdekin Shire.
Seasonality of the product