Did you know?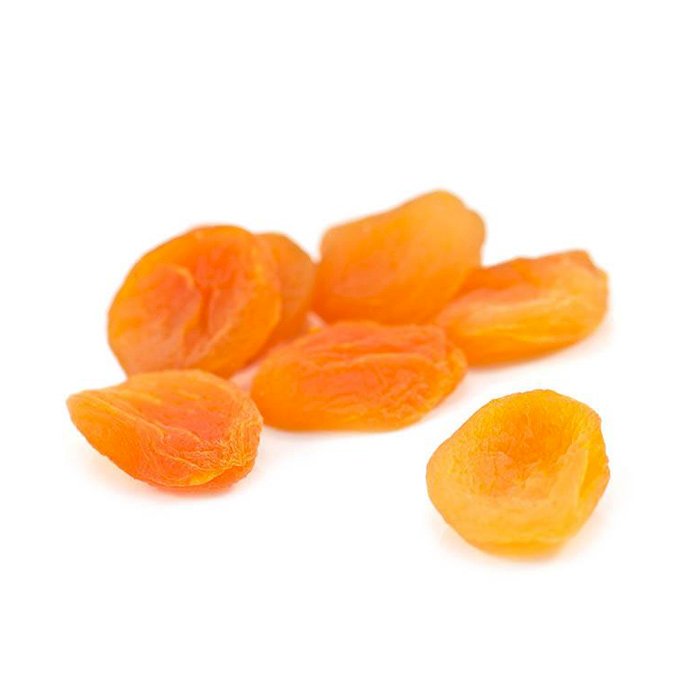 Dehydrated Apricot - Dried Fruits & Vegetables
Description
Dried apricot is native to the apricot fruit (see its definition in our glossary). Its a type of traditional dried fruit.


Characteristics
It is a fleshy fruit with orange color when ripe, rounded and containing an almond inside.


Other Facts
Let's remember that this apricot is a dried fruit, with a low water content, so unlike a fresh fruit has the advantage of being easily stored. Under this category of dehydrated fruits we also find bananas, grapes, figs and dates. Dehydration is a process of transformation that uses the oldest method of food conservation, this allowed our ancestors to eat fruits and vegetables during the year after having dried them in the sun. Inspired by this process, the current dehydrators allow us to dry the fruit with air blown at low temperature. And to optimize this technique it is important to consider and respect the seasons in order to choose only ripe apricots. The recommended low temperature drying temperature is 40º C. Its simplicity of use offers a great advantage, allowing this fruit to retain its maximum of nutrients.


Production
Its global production is led by Iran and Turkey, and it is particularly found in the city of Malatya, with 8 million apricot trees whose fruits are destined for the dehydration process, thus this Turkish city represents 85% of the world production of this dried fruit. During the export season, from August 1, 2018 to July 31, 2019, it exported 99,461 tons of dried apricots to 112 destinations at a cost of $252 million, and its main importers were: United States, France, Germany, Brazil and Australia.
Seasonality of the product