Did you know?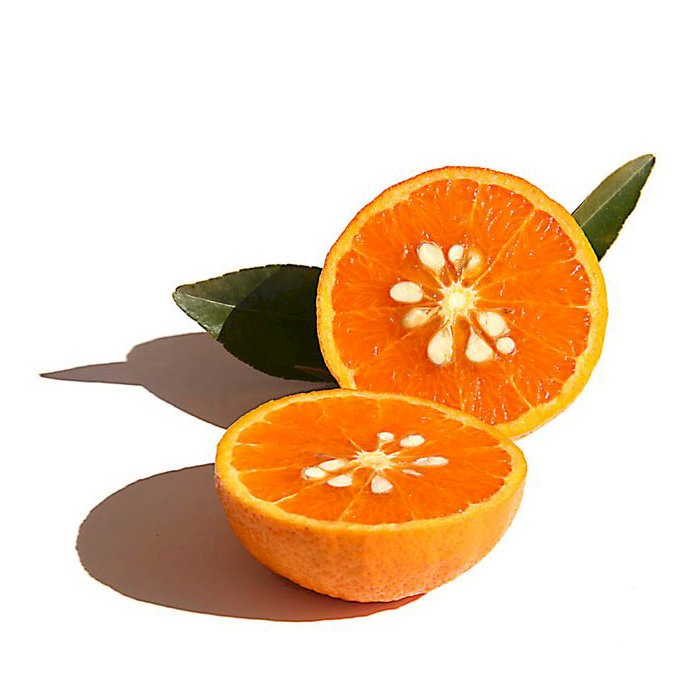 Tangor - Citrus
Description
Tangor is a hybrid citrus derived from the crossing between a tangerine Citrus Tangerina and an orange tree Citrus Sinensis. Its origins owe its denomination of tang-or, tang by Tangerina and Or by Orange. Also known as Temple Orange.


Origins
The two oldest varieties listed are Temple and Ellendale. Although very similar, these two varieties are native to two different geographical areas: Jamaica for the Temple, Australia for the Ellendale. Both were formally identified for the first time at the end of the 19th century and are considered natural varieties of the Tangor. We will also notice that the Ortanique variety, discovered a little later than the previous ones, is also native to Jamaica and also considered as a natural variety of Tangor.


Characteristics
It is a very beautiful tree, of extended, vigorous and rustic size, as it resists winter temperatures close to -7 C. Its fruit has an orange peel, a juicy pulp and an excellent taste quality. In the northern hemisphere, the fruit matures between January and March. This citrus is quite large, hardly smaller than an orange, round-shaped flattened at the poles. Some varieties, such as Ortanique, have the particularity of having a small halo not prominent at the bottom of the fruit. The skin of the Tangor is usually thin and easily peeled. Its surface is smooth, containing hundreds of small capsules filled with essential oils. The bright skin of this fruit is dyed orange yellow during the harvest period.


Other facts
Depending on the place of production, this fruit can take different names: Mandora in Cyprus. Tambor in South Africa. Ortanique or Villa Late in Spain. Australia and Elendale Murcott Honey in Australia.
Production
Today, the main production areas of the Tangor are l'Île de la Réunion in France, California in the USA, Cyprus, South Africa, Australia, Spain and Morocco.
Seasonality of the product