Did you know?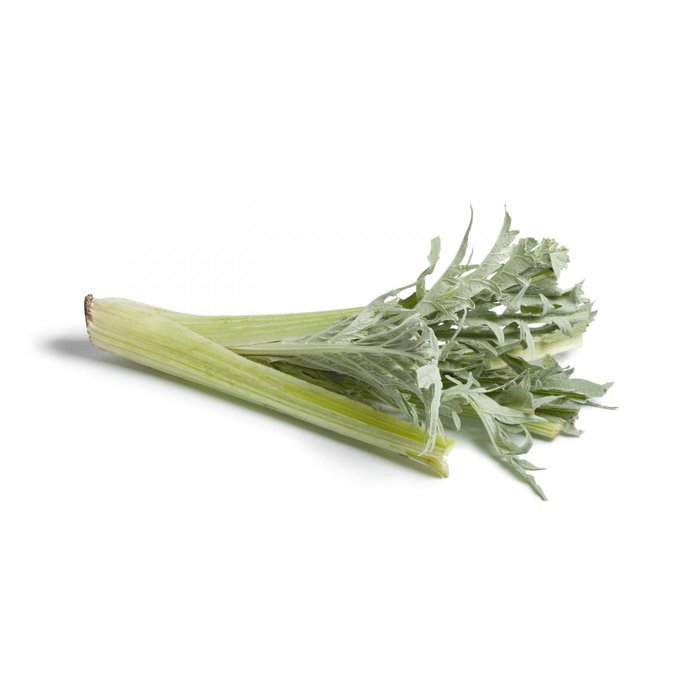 Cardoon - Roots & Tubers
Description
The Cardoon, or cardunculus var. altilis, syn. , is a thistle that is produced as a vegetable due to its fleshy sides that are formed from the petiole and the main vein of the leaf. It's also called artichoke thistle.


Origins
It comes from the Mediterranean coasts, harvested in ancient times in the wild, but the Romans made selections out of this plant for cultivation in agriculture, adapting its production to extend it to other regions.


Characteristics
The wild cardoon is a biennial plant that grows within a rosette, later developing its main stem, thick and branched, reaching up to 2 meters tall. It differs from the wild variety due to the almost absence of thorns at the end of the lobes. The edible part of this crop is the petiole, where its fleshy sides are found.


Other Facts
In Switzerland, where it was allegedly imported by protestants fleeing the Edict of Nantes, 15 years ago it obtained an AOC (Appellation d'origine Contrôlée), that is, a certificate of origin protection for fruit and vegetable products, for the Plainpalais variety grown in Geneva. This plant does not have the economic reach of its cousin, the artichoke, and is even considered as an invasive plant in some places like California, Argentina and Australia. However, it contains a highly oily seed that provides artichoke oil, currently tested to produce biodiesel fuel.


Production
It is a plant of little economic relevance. Its production has expanded mainly in Spain, Italy, and the Mediterranean coastal countries such as Cyprus and Turkey. We can also find it in North Africa, Morocco, Libya, the Canaries, Greece and Portugal. In France, its crop takes place particularly in Provence, Lyon and Savoy.
Seasonality of the product