Did you know?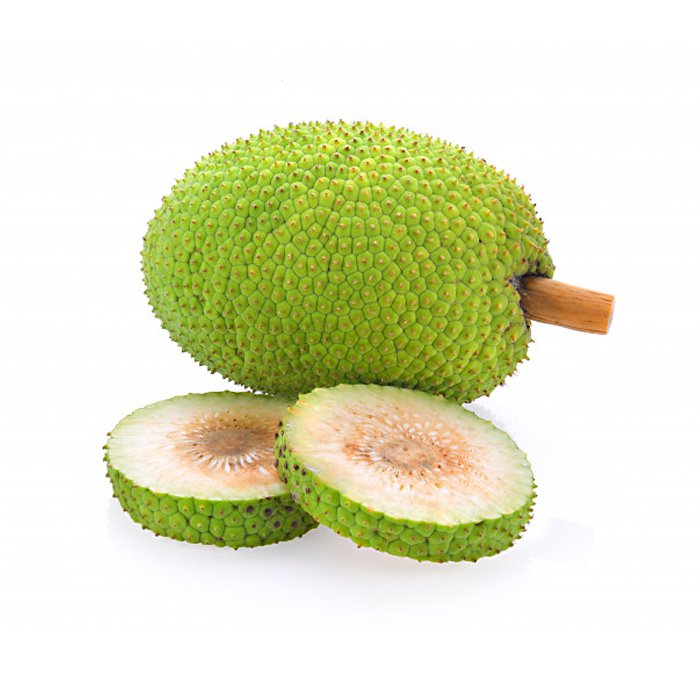 Breadfruit - Exotic Fruits
Description
The breadfruit is a fruit tree that bears the scientific name of Artocarpus Altilis and belongs to the family of moraceas.


Origins
The breadfruit is native to the South Pacific, Polynesia and Indonesia. It is said to have been introduced into the Antilles in the late eighteenth century to feed slaves.


Characteristics
The fruits, weighing up to 6 kg, are between 9 and 45 cm long and between 5 and 30 cm in diameter. At first they are green, then they vary the yellow-green, and take a yellow or ochre-yellow tint once they are ripe. They are surrounded by a skin that presents numerous peaks. However, the last cultivated varieties have a smooth skin. They are harvested when their latex drops pearl on their surface. The pulp of the fruits, low in protein but rich in starch, recalls the taste of the sweet potato. Its texture is slightly floury. It is a source of dietary fiber, potassium, calcium, and magnesium. The seeds, in addition, are edible and can be cooked, roasted, or ground into flour.


Other facts
It is only consumed when cooked. In the Antilles, it is prepared in gratin with a touch of ginger. It can be served with roasted meats.
Production
The Breadfruit Tree is grown throughout the Pacific and in all humid tropical regions, especially in Africa, Australia, South America and Southeast Asia.
Seasonality of the product