Did you know?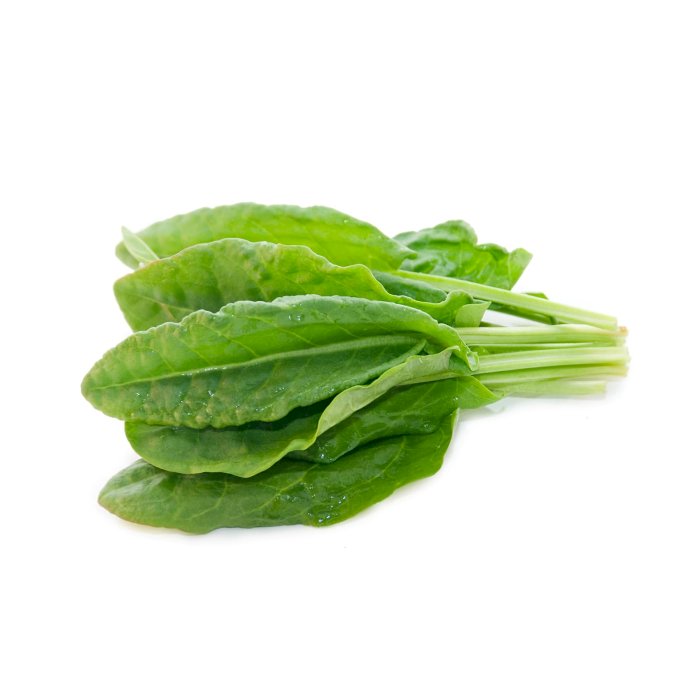 Spinach - Vegetables
Description
Spinach, of scientific name Spinacia Oleracea, is an annual or biannual horticultural plant belonging to the family of Chénopodiaceae.


Origins
Originally from Iran, its name comes from the Persian āsfanāg. This plant was introduced in France in the early 12th century, but later popularized by Catherine de Medici.


Characteristics
The plant is anemogamous, which means that it is pollinated by the wind, sometimes at distances of several kilometers. In our latitudes, spinach blooms in summer, due to rising temperatures. As the plant does not seek to attract insects for reproduction, it is content with small green flowers. Its leaves, smooth, curled or dented, have a dark green colour. It may be eaten cooked or raw, and the taste differs considerably


Other facts
For a long time it has had the otherwise inaccurate reputation of being rich in iron. In addition, it contains a large amount of oxalic acid that inhibits the assimilation of iron in humans. To take advantage of the little iron it contains, it is recommended to accompany it with a source of vitamins C14 and C15 contained in citrus fruits. However, spinach is one of the best known sources of vitamin B9 and folic acid.
Production
It is currently cultivated in all temperate regions of our planet. World production is dominated by China, which produces about 20 million tons per year, followed by the United States, Japan, Turkey and Indonesia. France ranks fifth in this list with an annual production of around 100,000 tons.
Seasonality of the product