The fruit and vegetable lexicon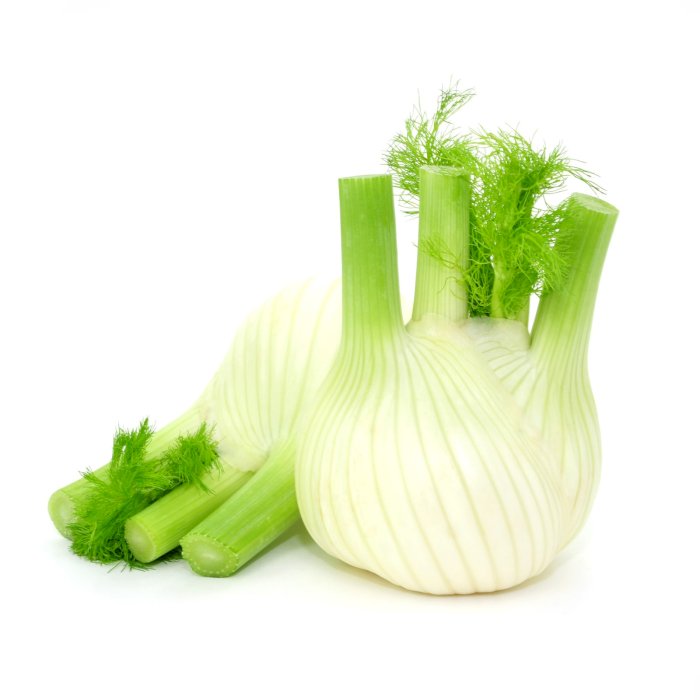 Fennel - Vegetables
Description
Fennel bears the scientific name Foeniculum Vulgare Officinale. It is a perennial plant sometimes biannual that belongs to the family of Apiaceae.


Origins
It is a plant that has spread in the wild in all Mediterranean macroecosystems. In ancient Greece, wild fennel was associated with clear vision, but also represented the emblem of strength and youth, incidentally serving as a refreshing breath. Among the Romans, it was the sacred plant of Bacchus.


Characteristics
Is cultivated for its numerous varieties, the most common of them is the Florence fennel, also called bulbous fennel, which however does not possess a bulb comparable to that of the onion, but rather a fleshy bulb of the root. The plant can rise from 1.5 to 2.5 meters tall and has a large fusiform root almost always bifid. Of light proportion with thin and bluish foliage. The stems are ribbed and bright. Today, fennel is also used in herbal medicine. Its seed is catalogued due to its important carminative action. It is still commonly used in case of swelling or complex digestion.


Other facts
In medieval Italy, peasants believed that fennel possessed the power to repel demons, so they hung bulbs on the facades of buildings, using them even to seal the locks on their houses.
Production
Most of the world production is located in Italy, being at the same time the largest consumer. It is followed by Spain, the Netherlands, Israel, Turkey, Egypt and the United States. In France, around 4,000 tons are harvested annually for fresh and unprocessed products. This production takes place mainly in Provence-Alpes-Côte d'Azur, Brittany, Rhône-Alpes and the south-west.
Seasonality of the product