Did you know?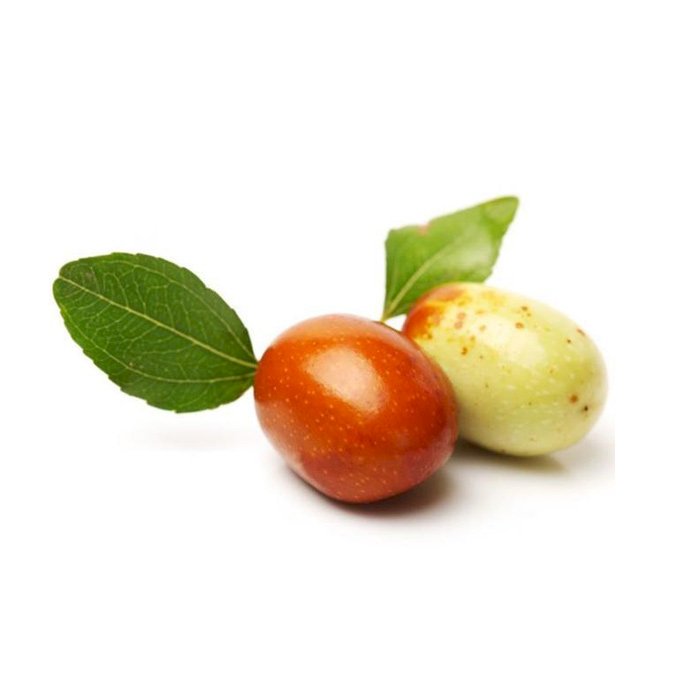 Jujube - Exotic Fruits
Description
The jujube, also known as the red date or Chinese date, is the fruit that grows in the common sugar tree. Of scientific name Ziziphus Jujuba, which also designates the fruit, is a tree that belongs to the family of Rhamnaceas.


Origins
Cultivated in China for 4,000 years, it is native to Central Asia and the northwest Himalayas, where it still grows in the wild.


Characteristics
It grows fleshy stone fruits and its appearance is similar to that of olives but reddish. The fruits of the Lang jujube differ slightly from those of the common jujube. Larger in size, they have a more rounded shape, sometimes comparable to that of a small green pear, which would become yellow and then red-brown when ripe. Acidified, its flavor is comparable to that of the green apple when young. They become very sweet when ripe. Dehydrated they look like dates.


Other facts
Along with the fig, the date and the grape of Corinth, it has been used for centuries as a medicine against pulmonary diseases, such as cough or pneumonia.
Production
Jujube is always grown in its region of origin but, as it is very rustic, it has spread widely across all continents. The world demand for jujube extract, which is constantly on the rise, strongly boosted its production. It is concentrated in China, Japan, Korea, India and Southeast Asia. Also in the United States, Canada, Mexico, Argentina and Colombia. In Europe, it is grown in Germany, the United Kingdom, Russia, Italy and France (Provence and Languedoc). Finally, it is present in semi-arid regions such as the Middle East and Africa.
Seasonality of the product