Did you know?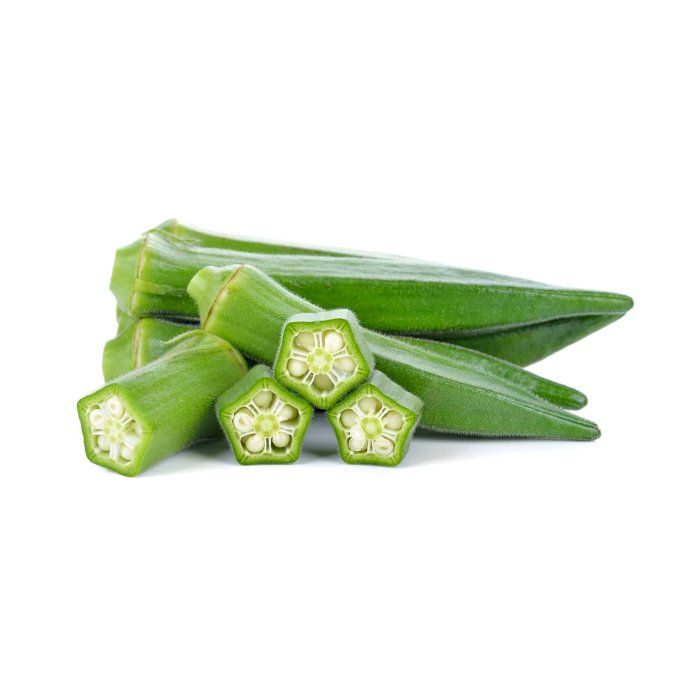 Okra - Exotic Fruits
Description
The Okra Abelmoschus Esculentus, is a tropical plant with flowers close to those of the Hibiscus. This plant belongs to the family Malvaceaes. It is also called ladies' fingers, ochro, gombo and quimbombo.


Origins
Originally from Africa, this plant was cultivated by the Egyptians before being imported in the 12th century to the European continent by the Spanish Moors. It was introduced in the 17th century in the Americas to feed the slaves.


Characteristics
The fruit is a capsule that can measure from 8 to 25 cm long. It is hairy, angular, ovoid-lanceolate, and pointed. It must be harvested before it fully matures, otherwise they become fibrous quickly and harden. It can be eaten raw to accompany salads or also dehydrated to provide flavor. There is a okra soup, but it can also be eaten fried or cooked, and its flavor is similar to that of an eggplant.


Other facts
Slaves and their Creole-speaking masters used this word to refer to plants in general.
Production
This vegetable is grown in all the tropics. India is the largest producer in the world, with 70% of the annual harvest. Next, in order of importance, are Nigeria, Pakistan, Ghana, Benin, Sudan, Iraq and Egypt.
Seasonality of the product