Did you know?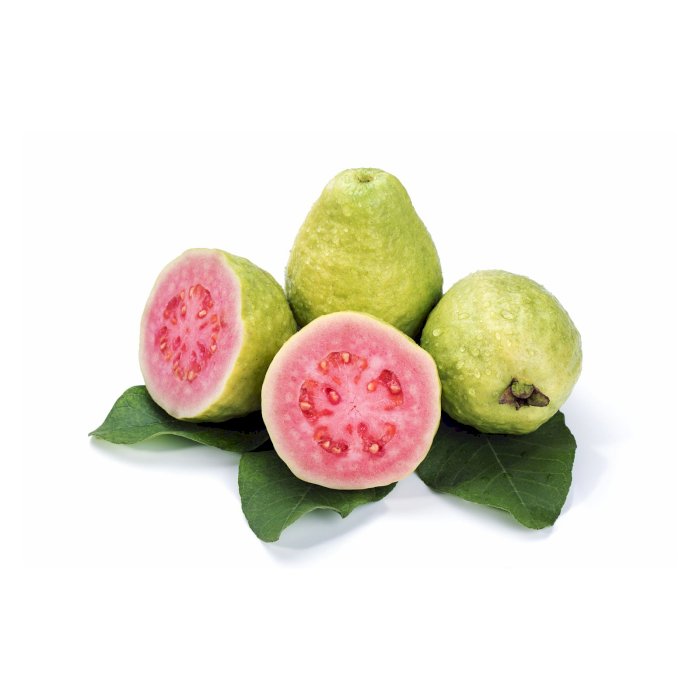 Guava - Exotic Fruits
Description
Guava is a fruit that grows on the Psidium Guajava tree. It is a fruit bush belonging to the Myrtaceae family.


Origins
It is native to Central and South America, that is, from a region that extends from Mexico to Peru. The word guava comes from a word in the Arawak language, guaiaba, which means fruit. Guava has been cultivated in this continent for 2,000 years. It would have been introduced into the Antilles by the Amerindians, long before the discovery of the New World by the Europeans.


Characteristics
Its fruit is a spherical berry, oval or pear-shaped, 3-10 cm in diameter. The skin is extremely thin and subtle, with a shade that varies from green to yellow, these being the colors between the growth phase and ripening respectively. In some varieties the crop can have a red pink coloration. Its pulp is soft and creamy, in its center, it has a white, pink or even orange color depending on its variety. The seeds it contains in its center are abundant and strong. It has a characteristic fragrance and an incomparable flavor. It is a fruit rich in vitamin C, much more than orange.


Other facts
It can be used as an (small) ornamental fruit tree in tropical regions, as its foliage begins to wither at 0 ºC. Guava can withstand temporary droughts, but clearly prefers moist and cool soils.
Production
India is the world's largest producer of this tropical fruit, followed by China and Thailand. The French islands, in particular Réunion, Martinique and Guadeloupe, produce 2,300 tons a year. This harvest is not enough for its domestic market so France imports from Brazil and Vietnam.
Seasonality of the product