Did you know?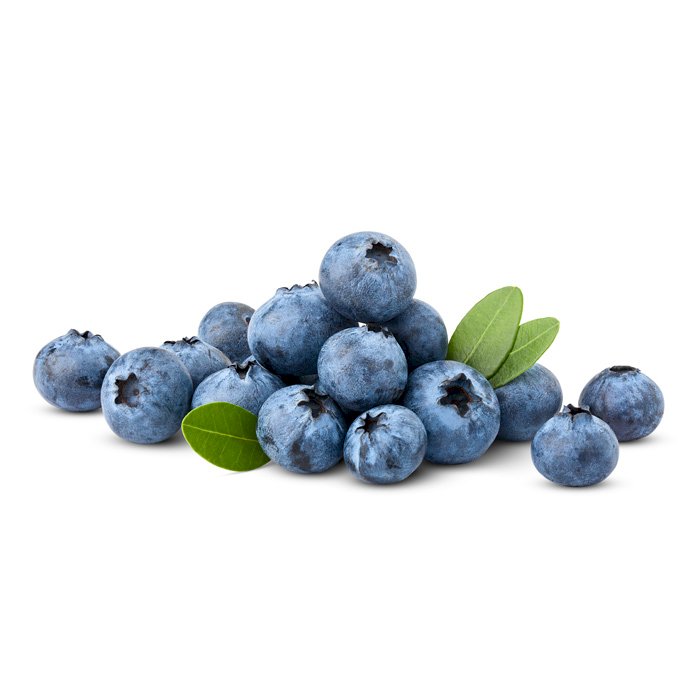 Lowbush Blueberries - Berries
Description
The blueberry belongs to the plant Vaccinium Angustifolium and Vaccinium Corymbosum, endemic to the continent and close to the European blueberry.


Origins
Chad E. Finn, researcher in fruit genetics and hybridization at the Corvallis Research Unit (Oregon, USA), became interested in the blueberry CVAC 45 variety and in 2000 collected, after multiple attempts at hybridization, a particularly productive and reliable plant, which he named Perpetua Blueberry. In addition, this variety allows 2 harvests every year, one in mid-summer and another in autumn. Since then, it has become the most widespread variety in the world.


Characteristics
Dark purple, it is covered with white pruine, which gives it a bluish color. The Perpetua blueberry is approximately 75 cm high and 60 cm wide, with a flared shape. They have a sweet taste when mature, with variable acidity. Are sold fresh or processed as individually quick frozen fruit, purée, juice, dried or infused berries.


Other facts
The blueberry, unlike the european blueberry, has a white pulp that does not stain when it is raw. Its fruit is also bluer than its cousins that grow in Europe or Asia and whose fruits are black or dark purple.
Production
Blueberries, although popularly harvested in the wild, are now grown all over the world. They are mainly produced in Canada, the United States, Poland, Germany, Sweden, Peru, Chile, Australia and New Zealand. The blueberry most cultivated in France is from the Vosges region.
Seasonality of the product