Did you know?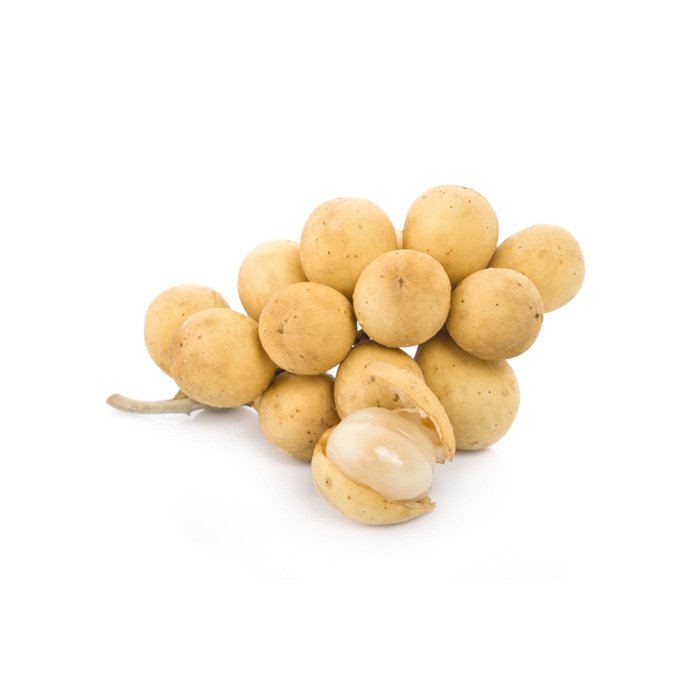 Duku - Exotic Fruits
Description
The Duku is one of the five species of Lansium. It is often confused with the other four, the Langsat, the Duku-Langsat, the Longkong or dokong, and the Kokosan.


Origins
This fruit is native to a vast region that covers South-East Asia, but has acclimated in a better way in Malaysia and Indonesia. In Mandarin Chinese, the Duku is called Du Gu, or Lian Xin Guo.


Characteristics
The five varieties have different characteristics. Duku are presented in clusters of 4 to 12 units. These are spheroids, 2.5 to 5 cm in diameter, have a thick skin and contain little latex, but a sweet and aromatic pulp. The Langsat with fruits in clusters from 6 to 40, are ovoid and measure about 2.5 cm in diameter. They have a thin skin that contains latex, and a sweet, sour pulp. As its name indicates, the Duku-Langsat has characteristics that refer to the two varieties of its denomination. Its fruit is arranged in clusters of 5 to 25 units, of an ovoid form, with thick skin and sweet and aromatic pulp. Longkong, or dokong, comes mainly from Thailand. It is a spheroid fruit about 4 cm in diameter with thick skin. It does not contain seeds or latex, but contains a sweet, sugary, aromatic pulp. The Kokosan comes mainly from Indonesia, has a hairy foliage and is fructified after flowering in clusters of compact fruits. Its colour changes to dark yellow and the pulp of the fruit is mainly acidic.


Other facts
To open them, it is advisable to squeeze them with your fingers to break the thin bark, but this only works if the fruit is young.
Production
The Duku is widely cultivated in all tropical regions of the world for its sweet fruit, has been successfully transplanted and introduced in Hawaii and Suriname, and its world production is mainly in Southeast Asia, Malaysia and Indonesia.
Seasonality of the product