Did you know?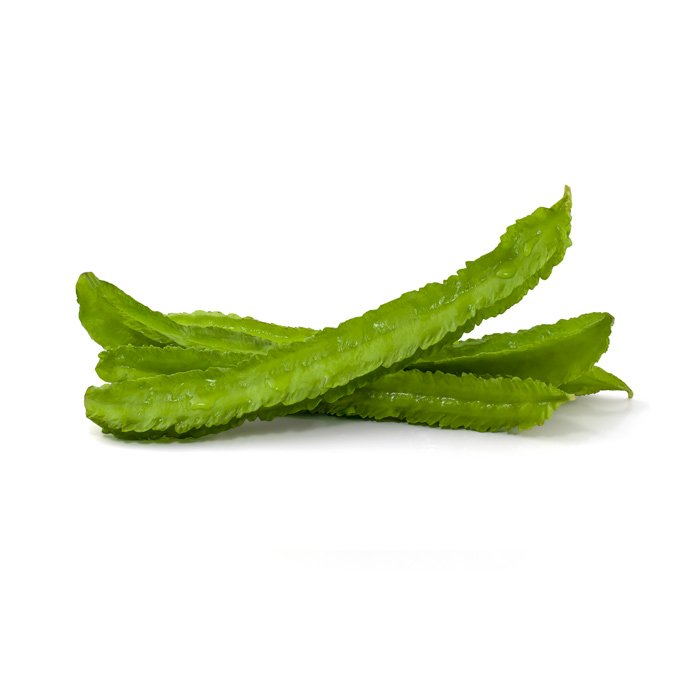 Winged Bean - Exotic Fruits
Description
Native to Asia, the winged bean bears the scientific name of Psophocarpus Tetragonolobus and other vernacular names such as four-angled bean, four-cornered bean, manila bean, princess bean, cigarrillas, asparagus bean, dragon bean or Goa bean. It is a tropical plant belonging to the family of Fabaceaes.


Origins
Thanks to the DNA of its seeds, it has recently been established that this plant is native to Papua New Guinea.


Characteristics
The pods are between 15 and 22 cm long and are provided with four prominent wings with jagged edges. When ripe, they acquire an ash brown colour and open to release the seeds. Its nutritional content is similar to that of soybeans, since winged bean seeds contain between 30% and 40% protein and about 20% lipids. Everything is consumable in this plant. The color pigments are extracted from the flowers, the seeds have an asparagus flavor, and the leaves and roots offer a hazelnut flavor.


Other facts
Thanks to its bacteria Rhizobium, this plant is one of the best fixers for the Nitrogen element. Therefore, the plant requires very little fertilizer.
Production
Winged Beans are grown in all humid tropical regions with high rainfall. Its production is therefore abundant in the equatorial areas from the Philippines to India, including Indonesia, Burma and Sri Lanka. It is also present in Thailand or in the Cambodian markets, where it is called Prêpiey.
Seasonality of the product