Did you know?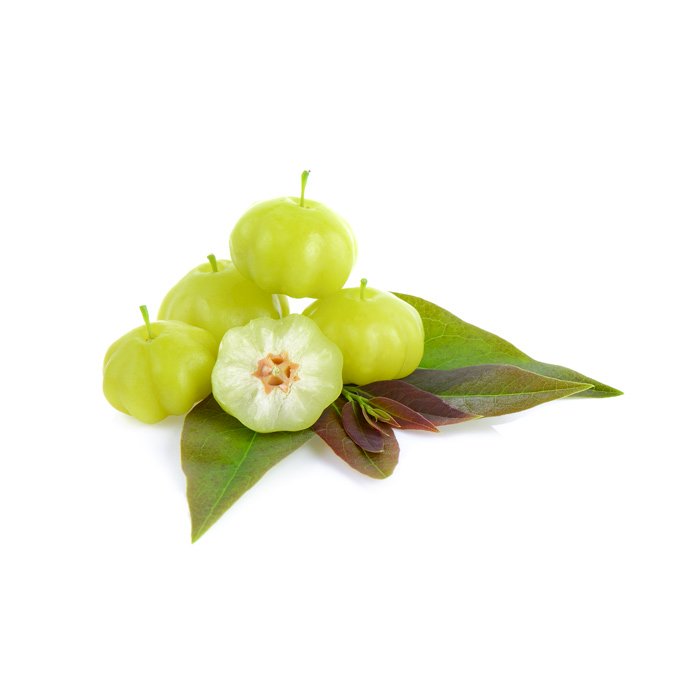 Star Gooseberry - Exotic Fruits
Description
The Star Gooseberry is the fruit of the Phyllanthus Acidus that belongs to the Euphorbiaceae family.


Origins
The Phyllanthus Acidus is a tree native to the island of Madagascar that later spread throughout Southeast Asia.


Characteristics
The fruits, which follow the female flowers, are globose and pale yellow in colour. The star gooseberries are small ribbed fruits that measure about 2.5 cm in diameter. They are yellow-white and their skin has a matte appearance. They look like white grapes, however, their section shows a six-pointed star, from where it takes its name. Its juicy pulp of firm consistency is very acidic. The core contains 4 to 6 small seeds. When cooking, the gooseberry changes color and turns red. It is a juicy and very acidic fruit, which is consumed rather cooked, in the form of juice or canned.


Other facts
In Vietnamese cuisine, the gooseberry leaf is used to aromatize the nems. In the Antilles, the Star Gooseberry can be used to sweeten the Ti-Punch or to make the Punch Surelle that takes its name from one of the denominations of the fruit.
Production
This tree is now cultivated in all tropical regions of the world, mainly in Southeast Asia. But also in some subtropical areas such as Florida and South India. In Thailand it is called Tahiti Cherry and grows in the center and south of the country. There, this fruit enters in the production of Som Tam. In France, it is produced on the Ile de la Réunion where takes part of the production of the Arrangé Girimbelle rum. On this island, the gooseberry is always a fairly common tree that is often found in the countryside of the Saint Leu region. It is also grown in French Guiana, New Caledonia and French Polynesia.
Seasonality of the product