Did you know?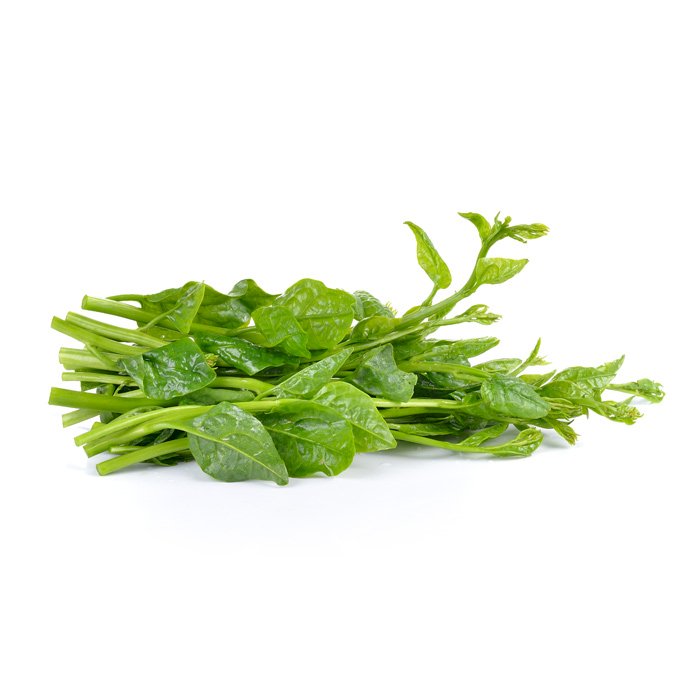 Ceylon Spinach (Plung) - Exotic Fruits
Description
Malabar spinach, of scientific name Basella Alba, is also known as vine spinach and Ceylon spinach. It is a species of dicotyledonous plant cultivated as a vegetable or sometimes as an ornamental plant. It belongs to the family Basellaceae.


Origins
The plant is native to tropical Asia and takes its name of Malabar Spinach from the coast of the same name, a region located on the southwest coast of the Indian peninsula, where it still grows in the wild. The variety Baselle Cordifolia comes from China. Malabar Spinach was introduced into the Amsterdam Botanical Garden in 1688 by Henri Adrian van Rheede, then governor of the South Indies. In France, this vegetable has been known since the 19th century as a substitute for spinach today, but has never really replaced it.


Characteristics
This climber is a perennial little rustic plant that resists very badly the winter cold. The leaves are alternate, often heart-shaped. They are pointy, fleshy, whole, and those at the end of the stems are smaller, dark green to pale green and red. The small hermaphrodite flowers, which give fake globose berries, are white, green, red or pink, and appear in July-August in the Northern Hemisphere. The plant has the advantage, compared to the spinach of our regions, of giving several successive harvests. When young, its fleshy leaves are eaten raw or cooked in soups with other vegetables. It can be accompanied with rice, pasta, couscous or can even be tasted alone with butter, parmesan and basil.


Other facts
In India, its country of origin, a juice is extracted from its ripened fruits. This black juice is used as a culinary dye in pastries and as a source of cosmetic pigments.
Production
It is grown mainly in all tropical areas of the world, and is a highly appreciated vegetable in Chinese and Japanese kitchens.
Seasonality of the product