Did you know?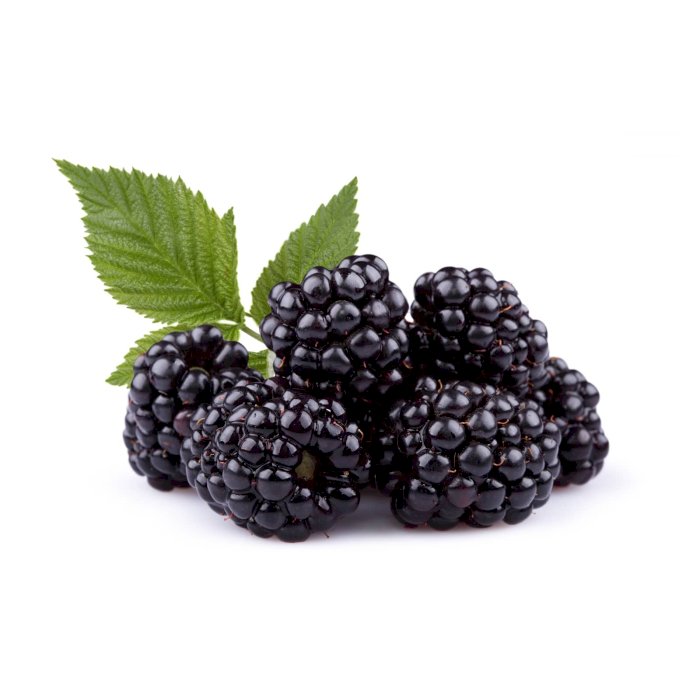 Blackberry - Berries
Description
Blackberry is the edible red fruit or berry of the common bush, of the genus Rubus belonging to the family Rosaceae.


Origins
Wild blackberries have been consumed since ancient times. In ancient Greece, Sykamion, its Greek name, was already used for therapeutic purposes. In fact, the Greeks used wild blackberry juice to cure gout and sore throat. The Celts guarded it as a sacred plant, endowed with medical and magical powers, cured them and kept them healthy, but even more, it drew wealth and prosperity upon them. On the other side of the Atlantic, the Native Americans had always consumed the wild blackberry. Over time, the arboriculturists selected the brambles for larger fruits and branches with less pronounced thorns. The bramble in which this selection has been most developed is the Dewberry, originally from the United States. The Black Diamond is the best example, it is an American selection with stems usually without thorns, and with great fruits.


Characteristics
The blackberry is purple-black when ripe, that is, towards the month of September in the northern hemisphere. Edible and with a sweet taste, it is a false fruit, since it does not come from the pistil of the flower, but is formed by its carpels transformed into drupelets. Whatever the variety, the cultivation of this very vigorous plant reminds in all aspects of that of raspberry. It's a very popular fruit for the use in desserts, jams, seedless jelly, candy and sometimes wine.


Other facts
While the Himalayan Gant variety is a very vigorous bush, its counterpart Dirksen is known for the precocity of its fruits as it reaches maturity at the end of July. It is a thornless bramble, with sweet fruits and slightly acidified.
Production
In France, the cultivation of blackberries exists, but remains confidential. It is in Rhône-Alpes where it is mainly harvested. It is also produced in Limousin, Périgord and Anjou. In our country, total production is small, but it represents a few hundred tons per year.
Seasonality of the product