Did you know?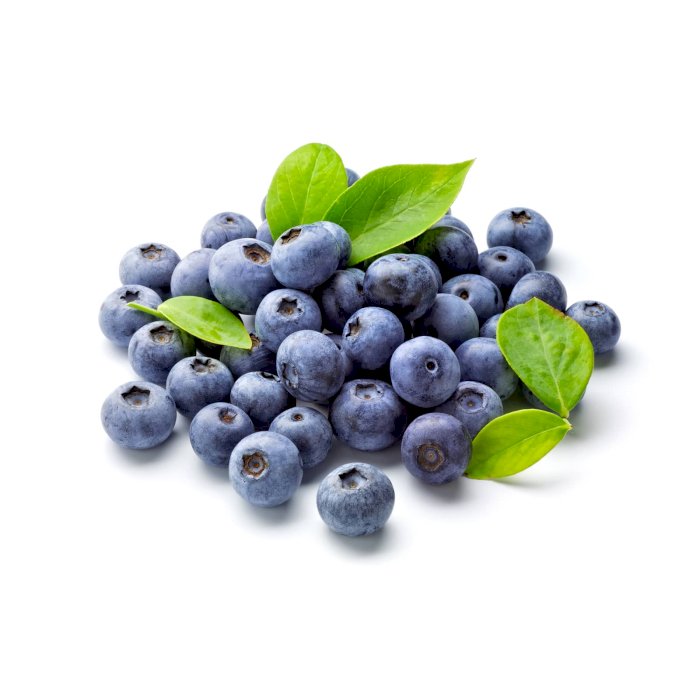 Blueberry - Berries
Description
Produced by various species of the genus Vaccinium belonging to the family of Ericaceae, the european blueberry is classified as red fruits despite the violet black or bluish colour acquired by its small berries when ripe.


Origins
The origin of its name refers in particular to Vaccinium Myrtillus, the common european blueberry, but the name can also be associated with Vaccinium Uliginosum and several American species that today are cultivated under the name Vaccinium Caespitosum, Vaccinium Corymbosum or Vaccinium Angustifolium.


Characteristics
For botany, European Blueberries belong to the group of blueberries, a term used to designate all species of the genus Vaccinium, but in the culinary sense, it is distinguished between sweet blue-black berries, and those that are red and rather acidic. The plant produces small dark purple berries harvested during the summer and can be used fresh or dehydrated. When cooked as a dessert, these have a much stronger, more tart flavor and a rougher texture than common blueberries.


Other facts
In Canada and other American countries, the term blueberry is used interchangeably for the fruits of Vaccinium Angustifolium and those of Vaccinium Myrtilloides which are exclusively American wild species, or for Vaccinium Corymbosum which are cultivated species.
Production
Global production of European Blackberry is currently estimated at 780,000 tons per year, including 180,000 tons of wild species. The North American continent ranks first among the world's producing regions. The United States tops the list of producing countries with an annual harvest of 145,000 tons. It is followed by Canada with 90,000 tons, then Poland and France. Over the past 10 years, world areas and volumes have been steadily increasing due to a high demand.
Seasonality of the product