Did you know?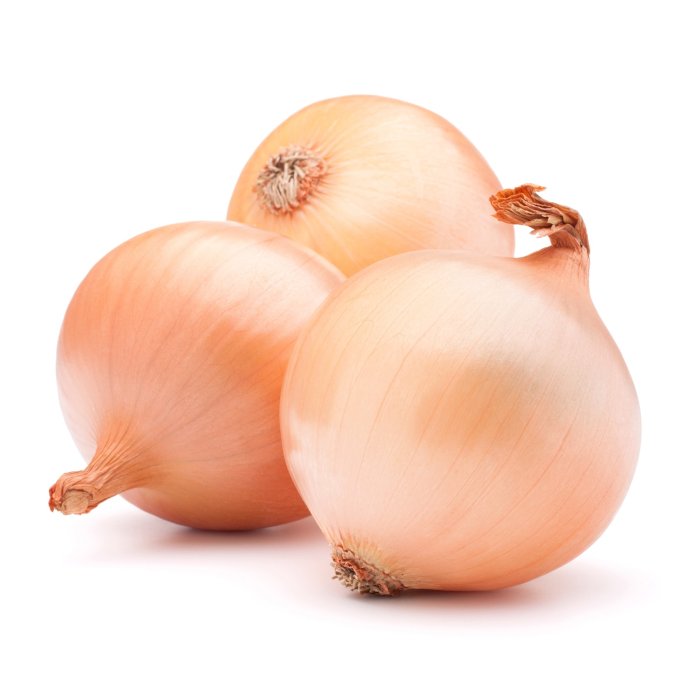 Onion - Vegetables
Description
Of scientific name Allium Cepa, the Onion belongs to the family of the Amaryllidaceae. This name designates both the plant and its bulb.


Origins
The onion is a bulb that has grown for for thousands of years in Asia, and came to Europe in the Middle Ages. Since then, crops have steadily improved their taste.


Characteristics
It is a herbaceous plant cultivated as annual or biannual that can rise from 60 cm to one meter tall. It blooms in the second year. Its green leaves are cylindrical and hollow, which distinguishes this species from leek and garlic. The floral stem is also hollow. The bulb is of good size, spherical in shape but sometimes flattened. They are white in colour, sometimes green, and are grouped in a spherical umbel at the top of the stem. The fruit is a capsule that opens by three valves, each releasing usually two seeds. It is a food known for its low caloric value and high fiber content, and is one of the most popular vegetables in the kitchen worldwide.


Other facts
It can be consumed raw or cooked, or also in vinegar, called pickled onion. Its young leaves can also be used, for example, for the production of sauce-chien (dog sauce from the Antilles).
Production
The world's annual production of onions now amounts to 85 million tons. The main producers are China, India and the United States. Onion production in France is currently estimated at 321,000 tons grown on 7200 hectares, mainly in the north of our country. The onion is the 6th most consumed vegetable, the French buy an average of 3 kg per person per year.
Seasonality of the product
Previous
Next