Did you know?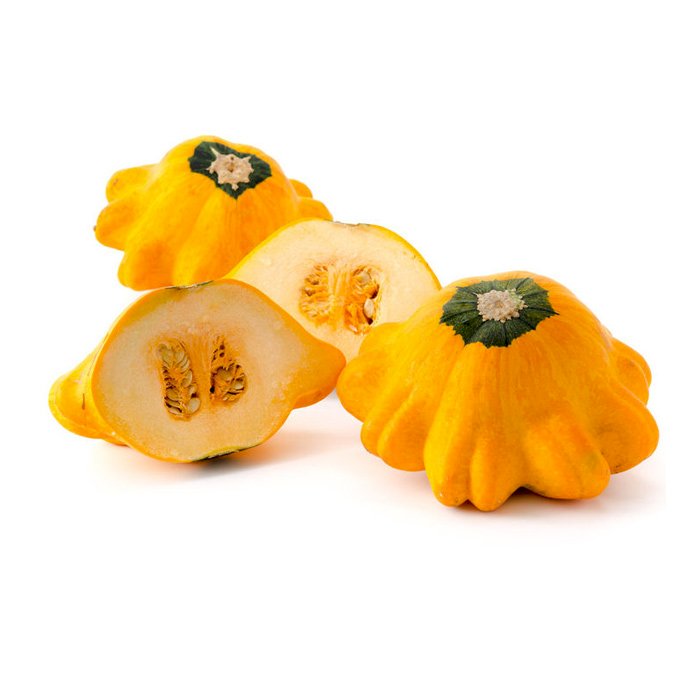 Pattypan - Vegetables
Description
The Pattypan squash is a variety of small pumpkin with rounded edges, belonging to the family Cucurbitaceae. Its full botanical name is Cucurbita Pepo Var Ovifera. There is also a mini-plant version.


Origins
Like other members of the cucurbits family, Pattypan is native to Central America.


Characteristics
It is distinguished from other pumpkins by its flattened, circular fruit, with more or less marked protuberances and sometimes forming in its circumference straight horns. Its large green leaves are spicy, the peduncles thick and striated. Like pumpkins, these fruits come from the species Cucurbita Pepo var Ovifera, a particular variety of the species Cucurbita Pepo. The fruits, whose weight ranges between 500 g and 2 kg, can be white, green-yellow, orange or mixed of these different colors.


Other facts
The large family of cucurbits comprises several species, of which the most common are Cucurbita Maxima such as the pumpkin and the Red Kuri Squash, Cucurbita Moschata and Cucurbita Pepo as the pumpkin pepo, this last species is the one that corresponds to the Pattypan.
Production
World annual pumpkin production, to which the Pattypan pumpkin is part of, is close to 19 million tons. China would produce 5.6 million, India 3.5 million and the United States 810,000 tons.
Seasonality of the product