Did you know?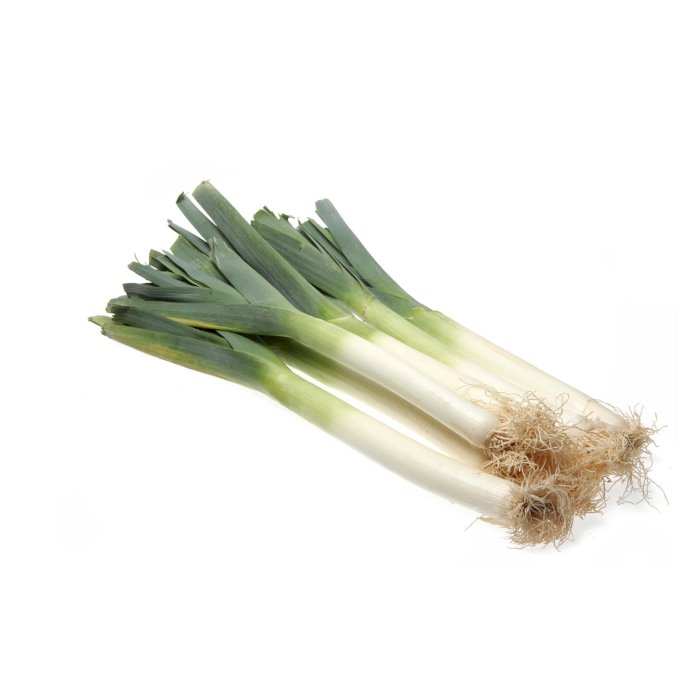 Leek - Vegetables
Description
The leek Allium Ampeloprasum var. porrum belongs to the family Amaryllidaceae. It is a species of perennial herbaceous plant widely cultivated as a vegetable.


Origins
Archaeologists have found remains of leeks in Egyptian tombs dating from 1550 B.C. Their appearance was, however, very different from our leeks today, their leaves were very long and fine. The Romans also cultivated them in their gardens and their appearance was also different from ours, since their core was a little thick and ended in a pronounced bulb, like that of the onion.


Characteristics
Its leaves, sometimes called pseudo-stems, are consumed as vegetables. This vegetable has, in fact, long leaves, flat, dark green or yellowish green, more or less wide. The base of the embedded leaves forms a pseudostem called a barrel, whose white buried part is most appreciated. The flowers, a greenish white, are grouped in umbels on the top of a floral stem. Low in calories and providing fiber in quantity to a balanced diet, leek is back in fashion and is widely grown in all temperate areas of the world.


Other facts
The Roman emperor Nero was called the Porrophage (lover of leeks) because he consumed large quantities, probably to clear his voice.
Production
World annual production is now estimated at 2.5 million tons, with Indonesia being the leading producer with an annual harvest of 520,000 tons. This country is followed by Turkey, which harvests 230,000 tons, and Belgium 190,000 tons. French production is important because our country is the second European producer ahead of Germany and the 4th largest producer of leeks in the world. France produces 160,000 tons per year in Lower Normandy with 25% of them, in the Pays de Loire with 17% and in the Rhône-Alpes with 13%. Each person consumes at least 1 kg per year.
Seasonality of the product