The medicinal properties of cranberries
Published on Wednesday 04 December 2019 10:14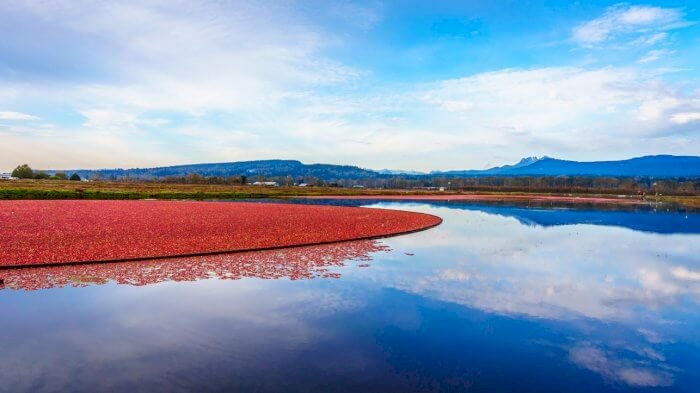 The cranberry, or Vaccinium Macrocarpon, is a plant of the species Oxycoccos, part of the Ericacea family which is cousins with the red lingonberry and the european blueberry. It is a little red fruit from North America. It is a little acidic berry that grows on a little shrub around 30 cm high.

Recent scientific studies have revealed it to be a totally miraculous fruit. First off, cranberries are very rich in antioxidants. Antioxidants neutralize free radicals and inflammation which causes ailments such as arthritis, Alzheimer's, and cardiac illnesses. It is also a cancer fighting fruit: A recent study from the Canadian University of Prince Edward Island has highlighted that proanthocyanidins in cranberries reduce the viability of cancerous cells in the prostate. A scientific study out of Harvard Medical School suggests that ingesting a portion of 45g per day of dried sugared cranberries notably stops the bacterial adherence in the case of urine infections.

According to Worcester Polytechnic Institute researchers, the juice of this fruit creates a barrier against other bacterial infections. This fruit can also aid in maintaining a balanced glucose level. A recent study shows that drinking a glass of cranberry juice or ingesting dried cranberries can help people who have type 2 diabetes regain a normal blood sugar level. Cranberries also have a beneficial effect on intestinal bacteria. Although more scientific studies are necessary, it has nevertheless been proven that cranberry ingestion in mice significantly increased their good intestinal bacteria. The virtues of this miracle fruit also help with memory loss and Alzheimer's. This fruit contains two antioxidants that play a vital role in the protection of DNA neurons.

Cranberries also contain antioxidants that support collagen production. This substance helps keep the skin fresh, young, and firm. This fruit also stimulates good cholesterol and is beneficial to the cardiovascular system. One glass of cranberry juice a day contributes to the increase in HDL levels (good cholesterol). Furthermore, many scientific studies about the benefits of cranberries indicate that a regular consumption of cranberries, which contain flavonoids, significantly lowers the risk of myocardial infarction.