An innovative packaging in Berlin
Published on Monday 10 February 2020 11:02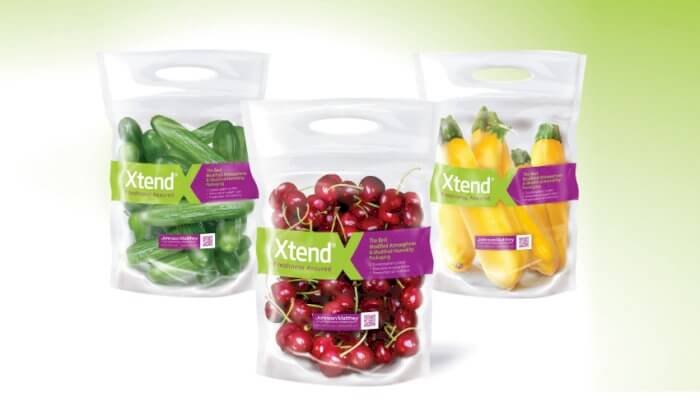 At the last Fruit Logistica Trade Show, which brought together 3,200 exhibitors and 88,000 professionals of fruit and vegetables, a company which defines itself as the pioneer in freshness technology, presented an innovative solution permitting a longer conservation life of fresh products. A lot of restaurants are used to receiving, for example, supplies of fresh green beans. This type of produce has a shelf life of around 8 days and starts to dry out well before that. This dehydration problem is recurring in this type of produce causing the pods to dry up and soften. Pros have turned to conventional plastic packaging until now to fight this dehydration problem. The excess of humidity generated by this standard packaging worsens the deterioration of the produce causing rot and russeting. Reddish brownish spots appear frequently when a product is kept in cold storage.

The fight against loss and waste

The importance of losses becomes significant as soon as food products that don't meet appearance and quality requirements become unfit for human consumption. It's these losses and food waste that are the goal of the company StePac. StePac offers their clients the opportunity to preserve everything at once; the quantity, quality, crispiness, and if need be, the greenness of their fruits and vegetables, all while permitting these products to maintain their fresh taste. How? The StePac company, now owned by Johnson Matthey, an american company specializing in sustainable technologies, has developed modified-atmosphere and humidity wrapping film, thanks to transmission rates of water vapor (WVTR) calculated ideally to eliminate excess humidity in all fresh fruit and vegetable packaging. This wrapping film also reduces the risk of degradation of the product while reducing its sensitivity to russeting.

A wrapping film that can control atmosphere and moisture

The company's innovative solution also eliminates loss of weight that is generally caused by dehydration. The solution of modified atmosphere and humidity packaging can increase the shelf life of fresh products by up to 80%, which is significant. It also permits ipso facto to professionals in the restaurant business to use fruits and vegetables that conserve their fresh taste. Stepac guarantees a storage period and a prolonged conservation life thanks to a combined effect of modified atmosphere (elevated CO2 and weak 02), and modified humidity (90-95%), and of condensation control that prevents excess humidity. The company offers a variety that responds to all the requirements, since Xtend wrapping film is produced for each specific vegetable, fruit or herb. In addition to Xtend, Stepac offers its wrapping films Xflow, which they call revolutionary. Some of these wrapping films comprise a patented seal specially designed for automated wrapping.