Canada, the kingdom of blueberries
Published on Monday 06 March 2023 12:09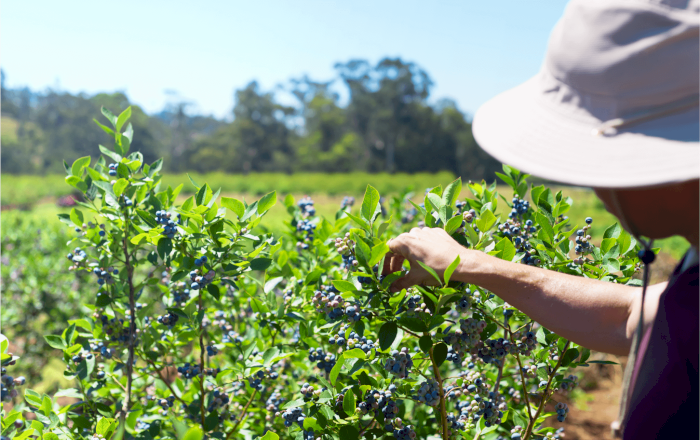 Blueberries are an iconic fruit of Canada, appreciated for their sweet taste and health benefits. Whether wild or cultivated, these small berries are a true institution in the country. And there is a reason for that: blueberries represent nearly 60% of the agricultural land dedicated to fruit cultivation in Canada, with over 81,000 hectares planted in 2021.

But did you know that blueberries are not the largest fruit crop in terms of commercial production? In 2021, apples were the big winners, representing 42% of total production, followed by cranberries (19%), blueberries (17%), and grapes (12%).

That being said, blueberries remain the most profitable fruit crop in Canada, with a market value of $311.7 million in 2021. And it is not just their profitability that's impressive: blueberries are also very popular among consumers, who love derivative products like jams, pies, and smoothies.

In short, whether for their taste, market value or popularity, Canadians have plenty reasons to be proud of their blueberries crops.
--
Source: www.fas.usda.gov